Jethro Pugh, part of Cowboys' Doomsday Defense, dies at 70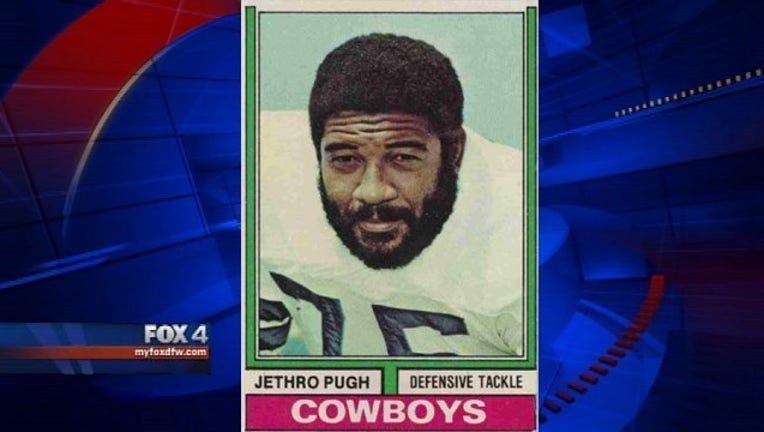 article
Ex-Dallas Cowboys defensive lineman Jethro Pugh died on Wednesday at 70.
Pugh was a member of the Cowboys' so-called Doomsday Defense and won two Super Bowls in his career, from 1965 to 1978.
Longtime teammate Lee Roy Jordan confirmed Pugh's death to FOX4.
Pugh was an 11th round draft pick from Elizabeth City College in North Carolina in 1965. He went on to lead the Cowboys in quarterback sacks for five straight seasons, 1968-72, averaging 12 ½ sacks per season.
Pugh was double-teamed by the Packers offensive line during the 1967 Ice Bowl, which opened some space for Bart Starr to sneak across the game-winning touchdown.
Pugh stayed in Dallas after his retirement in 1978 and opened a number of gift shops at DFW Airport. He also remained active in charitable events throughout the community.