Italian sausages mysteriously fall from sky, slam into family's roof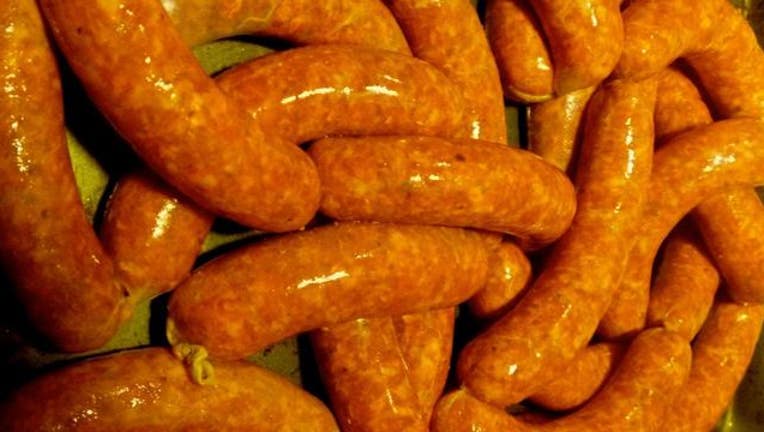 article
(FoxNews.com) - A family in Florida is completely baffled by the airdropped sausages they received in the middle of the night.
The Adair family, of Deerfield Beach, woke to the sound of several packages of frozen Italian sausage slamming into their roof on Saturday morning, and they're still not quite sure where it came from.
"It was like thunder, and it awakened me out of a sleep," Travis Adair told ABC 10.
Upon hearing the noise, a few members of the Adair family went outside to investigate, soon finding a few packages of sausages in their yard.
In total, the family found several packages of frozen Italian sausage — weighing a total of 15 pounds — on the roof and scattered around their home.
"We got up, found two packages of sausage on our side yard, and then we were like, 'Ok, well, we got to go on the roof and check and see if we find more of this stuff," Austin Adair explained.
The packages were labeled with William Land Service, which is the name of a land-clearing company in Alabama, reports ABC 10.
Austin later called the company to try to learn what happened, but "the guy had no idea what I was talking about and probably thought I was crazy," he said. He even sent them a photo of the packages, although he hasn't heard back.
"I would love to know what really happened, because it's just so, so odd," said matriarch Jennie Adair.
Read more on FoxNews.com.