Irving PD: Pair forced 15-year-old into prostitution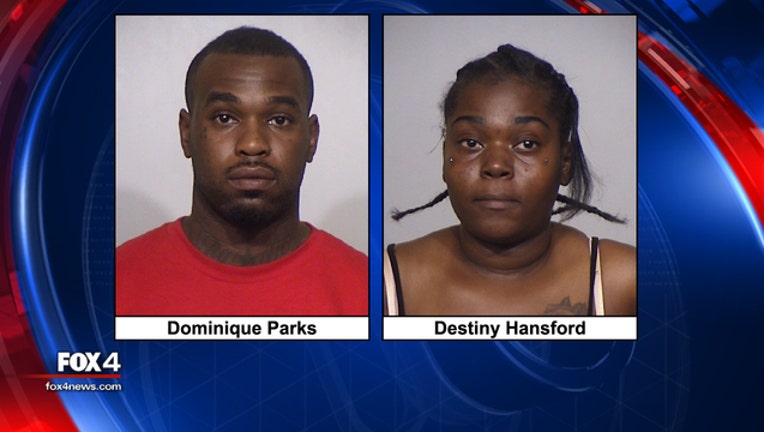 IRVING, Texas - Police rescued a missing North Texas teen and arrested the two people who allegedly forced her into prostitution.
According to the Irving Police Department, 29-year-old Dominique Parks and 20-year-old Destiny Hansford were arrested this past Thursday for trafficking a child and compelling prostitution.
Investigators got a tip from the mother of a 15-year-old girl who had gone missing from a neighboring city in April.
The mother told police she had been monitoring her daughter's email account and determined it was being accessed from an Irving address. The same email address had also been used to open an account to solicit sex.
Officers went to the Irving address and rescued the girl. They later learned that Parks and Hansford had been using websites to advertise her sexual services and bringing her to various motel rooms to meet customers.
In addition to the human trafficking and prostitution charges, Parks was charged with the sexual assault of a child and promotion of child pornography.
Irving police are now encouraging parents to talk to their children about human trafficking and the potential dangers of social media.