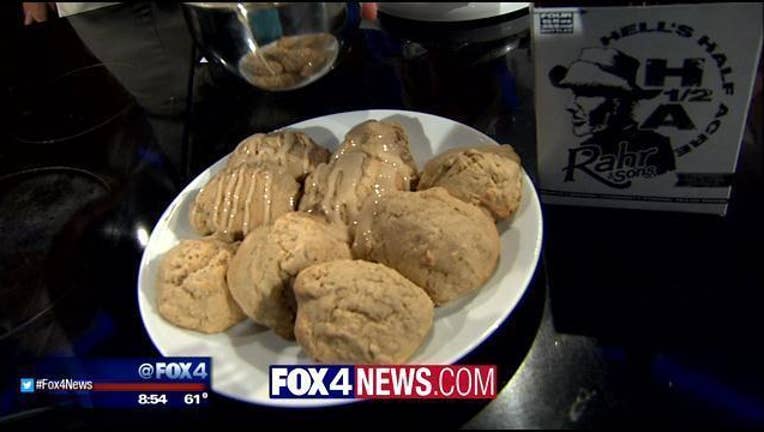 article
BEER BREAD
3 cups Flour
¼ cup Brown Sugar
½ cup Butter, softened
1 bottle Rahr & Sons Iron Joe beer
1 tsp. Avoca Coffee Roasters Noir coffee, finely ground
1 tsp. Fine Sea Salt
3 Tbs. Baking Powder
GLAZE
1½ cups Powdered Sugar
1 Tbs. Avoca Noir coffee, brewed
1½ tsp. Rahr & Sons Iron Joe beer
1 tsp. Vanilla

Instructions
BEER BREAD
1. Put all ingredients into a stand-mixer bowl at once. Using a paddle blade, mix on the lowest setting until ingredients are well-incorporated.
2. Scoop heaping ¼ cup sizes onto a cookie sheet to make 12 dollops of dough.
3. Bake at 350 degrees for 15 minutes, until a toothpick comes out clean and bread is slightly browned.
4. Drizzle with glaze and enjoy!
GLAZE
1. Whisk together all ingredients until smooth.