Iran says Assad has 'pivotal' role in any Syria solution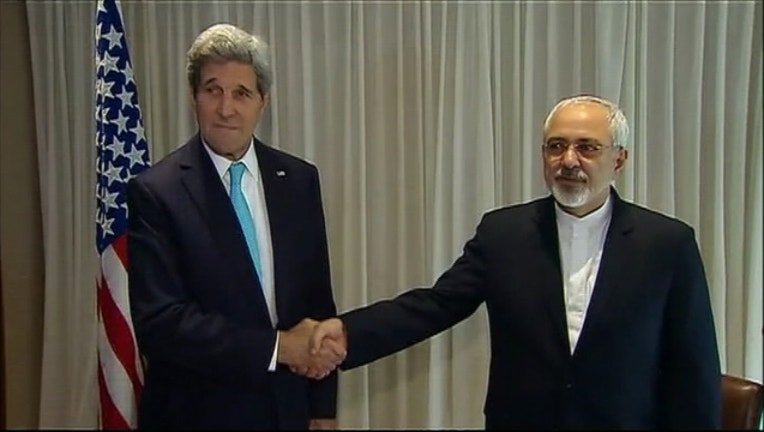 article
DAMASCUS, Syria (AP) — President Bashar Assad has a "pivotal" role to play in the war on terrorism and in any political settlement to Syria's devastating civil war, a senior Iranian official said Thursday.
Deputy Foreign Minister Hossein Amir Abdollahian said after meeting with Assad that any "successful" attempt to find a solution should take into consideration the right of the Syrian people to shape their future.
Iran is a key backer of Assad and has said it is working on a four-point initiative to end the Syrian civil war.
Abdollahian said Iran "highly appreciates the pivotal and central role of Syrian President Bashar Assad in preserving the national unity of Syria and in combating terrorism."
Abdollahian met earlier in the week with U.N. special envoy to Syria Staffan de Mistura while on a trip to neighboring Beirut.
On Thursday, he said he had conveyed to de Mistura some "criticism" the Iranian leadership has on some of the points in his initiative and added that de Mistura has "promised to make some amendments." He did not elaborate.
Syrian deputy foreign minister Faysal Mekdad, speaking at the press conference with Abdollahian, said Syria had a number of questions on de Mistura's initiative. "Once we get the answers, we will announce our stance toward the initiative."
The U.N. Security Council last month endorsed de Mistura's plan for new peace talks to end the Syrian conflict, now in its fifth year. It includes talks on a political transition leading to democratic elections and how best to fight terrorism. However, the future of Assad remains a sticking point.
The Turkey-based Syrian National Coalition opposition group has said de Mistura's plan lacks the mechanism for a political transition without Assad and allows him time to maneuver politically and consolidate gains on the ground.
About 250,000 people have been killed and more than one million wounded in Syria since March 2011, according to U.N. officials. More than half the country's population has been displaced, including more than 4 million who have fled Syria.