Hunt County paramedic killed in crash on Highway 69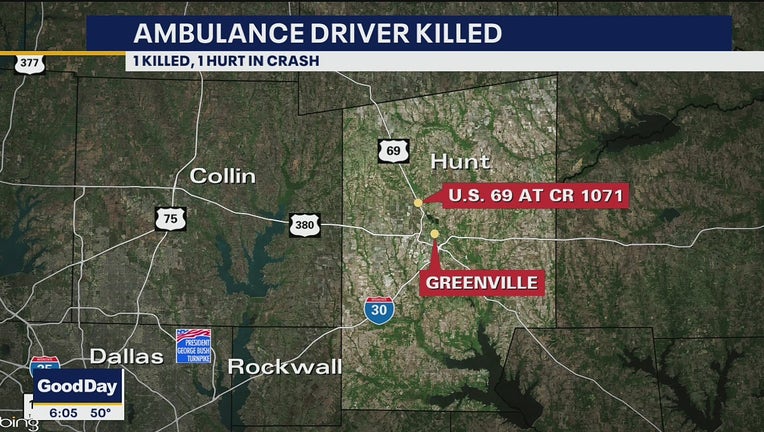 article
GREENVILLE, Texas - An ambulance driver was killed in a crash on a North Texas highway.
State troopers said the ambulance collided with a rock hauler on Highway 69 just outside of Greenville, northeast of Dallas.
Investigators believe the rock hauler was backing up across the highway and the ambulance did not see it before slamming into it.
A passenger in the ambulance was hospitalized.
The driver of the rock hauler was not hurt.
READ MORE:
Four teens murdered 60-year-old in Dallas Costco parking lot, affidavit says
Irving police: No charges, for now, after 8-month-old girl died falling out of car
Jobs for unvaccinated hospital workers in limbo as vaccine mandate lawsuits continue
Bentley's law: Grandma aims to make DUI offenders pay victims' orphaned kids