Hundreds take part in 'Fight For Air Climb' to raise awareness for lung disease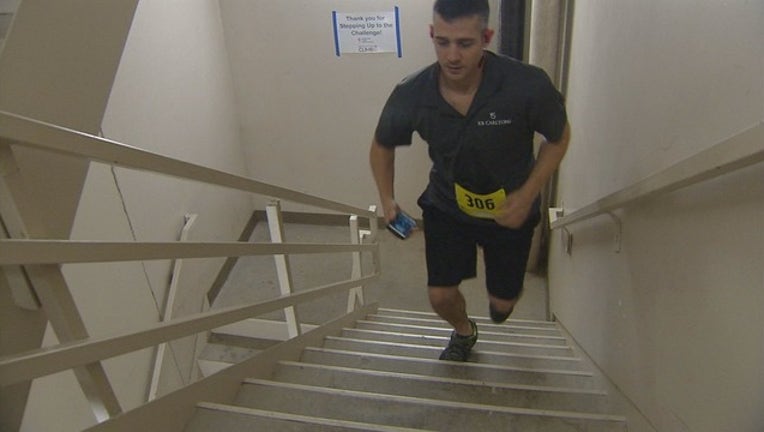 Hundreds of Texans climbed to the top of a downtown Dallas skyscraper Saturday morning to help raise money to fight lung disease.
Climbers went up 45 flights - or 888 steps - to the top of Ross Tower for the Fight For Air Climb.
They did so to help raise awareness and money to find a cure for lung disease.
Four friends who traveled from Mexico City and a double lung transplant survivor were among those who made the climb.
The American Lung Association sponsors the Fight For Air Climb every year.
The event helps raise awareness for the millions of people in Texas who are battling lung disease.
Organizers say it's a tough climb, but almost anyone can do it.
"One of our leadership board of directors, her husband had a double lung transplant, cystic fibrosis. He's one of the oldest folks with cystic fibrosis. So to see him doing climbs, it's awesome," volunteer Scott Stanley said.
Event organizers expect to exceed their $72,000 fundraising goal.