Houston shooting: Man killed in car in front of parents' house on Ridingwood St
HOUSTON - Houston police are investigating after a man was shot to death in his car in the driveway of his parents' house.
The shooting was reported around 9:50 p.m. Sunday in the 15300 block of Ridingwood Drive in southwest Houston. 
MORE: Houston activists call for taqueria customer who shot robber to be charged
According to police, it appears the man, in his 50s, was in his vehicle with his girlfriend when someone walked up and fired a shot into the car.
The man was wounded and pronounced dead at the scene. The girlfriend was not injured.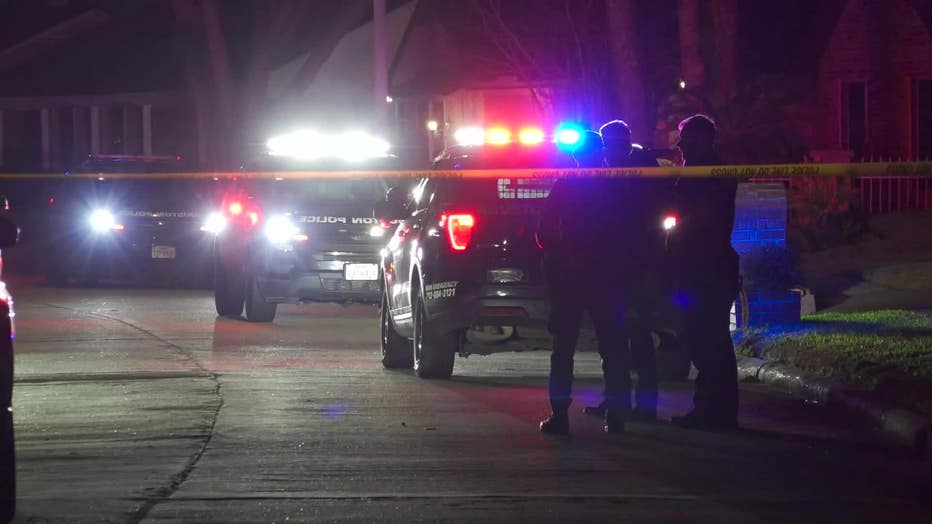 The Houston Police Department investigates a deadly shooting on Ridingwood Street.
Police say they have some video and information from witnesses but don't have a description of the suspect at this time.
MORE: 5 shot, 1 killed during apparent drive-by outside NW Harris County club
According to police, the house was not the man's primary residence, but he sometimes stayed there.
Anyone with information is asked to call the Houston Police Department's Homicide Division at (713)308-3600 or Crime Stoppers at (713)222-TIPS.