Hotel planned near Love Field airport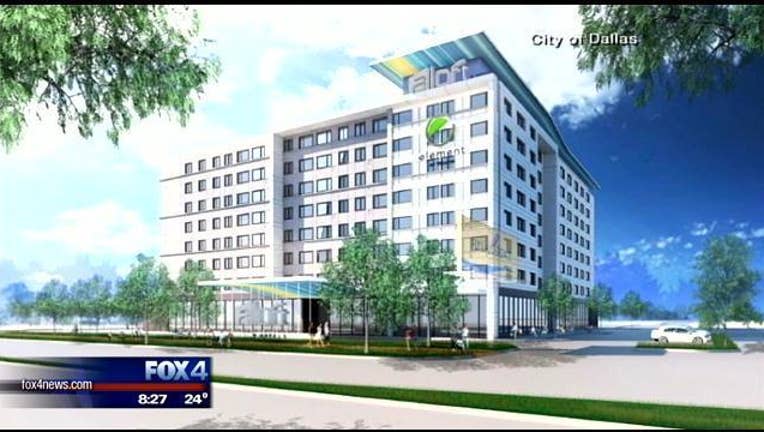 Booming business at Dallas Love Field has a developer planning a hotel.
The eight-story upscale Aloft Element Hotel would be built on Mockingbird Lane near the airport's entrance.
It would have 224 rooms, meeting space and a restaurant.
Developers are asking the city for $3 to $5 million in tax increment financing for the project.
The city council's economic development committee will consider Monday whether to have the full council vote on the project next week.
If approved, the $43 million hotel would open in 2017.