Hotel guests evacuated for 6-alarm fire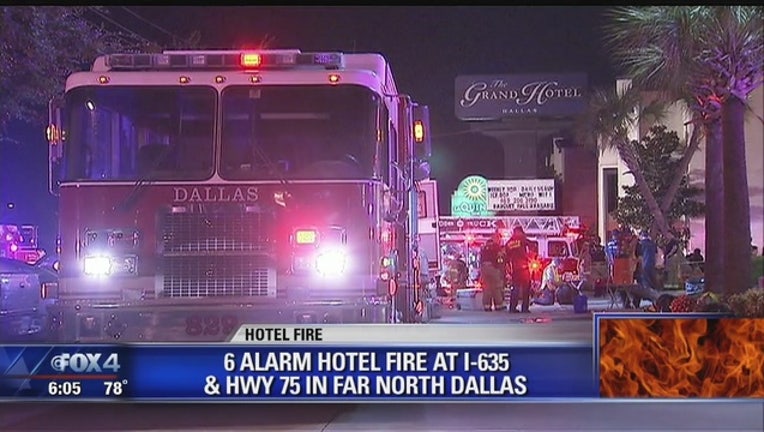 DALLAS - More than 100 firefighters responded to a hotel fire in far north Dallas Tuesday evening.
The fire started around 6:30 p.m. on the third floor of the Grand Hotel near Interstate 75 and the LBJ Freeway.
More than 60 guests were inside at the time. Most evacuated on their own, but two people had to be rescued. No one was hurt.
The cause of the fire is still being investigated.