Hometown Hero: Paws with Partners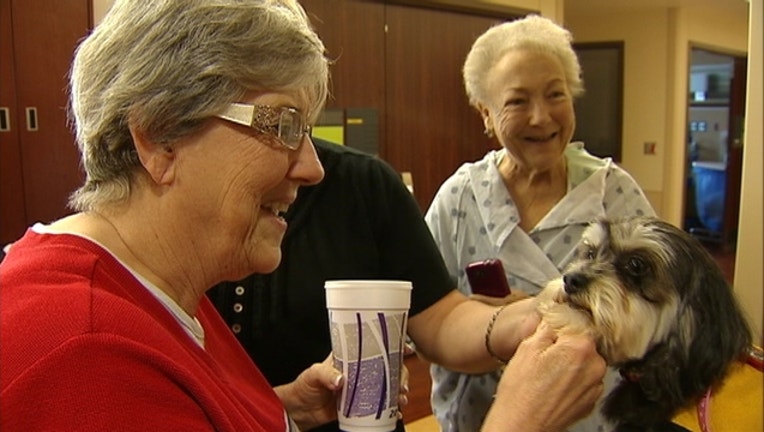 article
Hospital heroes on four legs -- that's Paws With Partners. Three days a week for two-hour shifts, dog therapists visit patients and relieve stress, fear and anxiety.
Methodist Mansfield Medical Center started this program in March. The patients and staff love it.
The dogs are registered therapy animals. Since many of them were rescues, they get to give back in a meaningful way.
The chapter of Paws With Partners has 14 dogs, and one miniature horse but no cats. They'd like to have cats and more dogs.
If you're interested in volunteering and registering your pet, log on to www.petpartners.org or call Angel Biasatti at Methodist Mansfield Medical Center at 682.242.6400.