Homemade explosives discovered in Fort Worth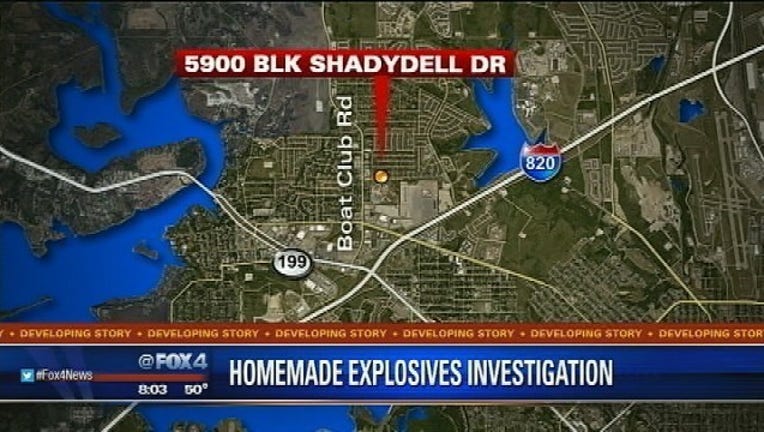 Fort Worth police are looking for the person or people who left homemade explosives bordering homes near Boat Club Road and Shadydell Drive in northwest Fort Worth.

Police discovered the devices around 4:00 Saturday morning. No one was hurt and no property was damaged.
Police call the devices they found "Drano devices", which are a combination of Drano and tin foil inside a plastic bottle.
When the liquid mixes with the foil, it can explode, according to Fort Worth police.
Police safely detonated the explosives.