Homeless man stabbed at Tent City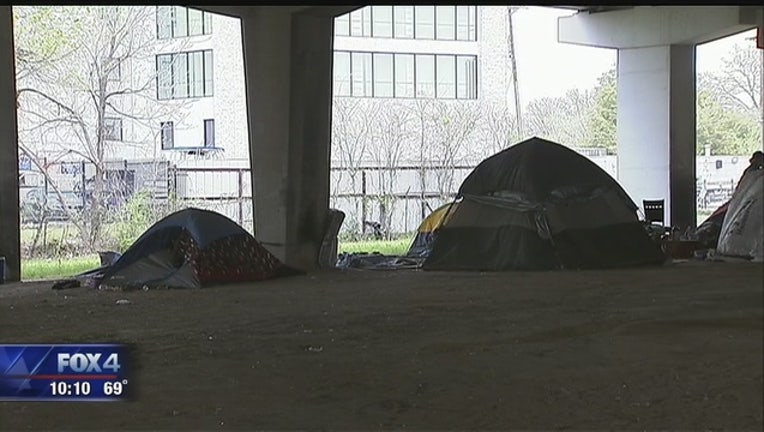 article
DALLAS - A man was stabbed Tuesday night at Tent City under Interstate 45 near Downtown Dallas.
Police said one person was arrested and the victim was taken to Baylor University Medical Center. His condition is unknown.
There have been two shooting deaths so far this year at the homeless camp. That's one of the reasons the city of Dallas is in the process of shutting it down, along with other sanitation and safety concerns.
Part of the camp that once housed about 200 people was cleared out Tuesday. The rest will be closed in phases and residents will be moved to shelters.