Heartbreak on Dallas' Valentine Street after violent crimes stun neighborhood
DALLAS - One Dallas neighborhood has been rocked by two violent crimes in less than 24 hours.
Authorities arrested a man on Monday after tracking him to a house in the 2900 block of Valentine Street. He's accused of shooting three people at an East Dallas senior living apartment complex.
The swarm of police lights came just a day after a 1-year-old child was murdered in a home on the same street. Dallas police say it does not appear the two incidents in South Dallas are connected.
SKY4 was over the street Monday afternoon as federal investigators searched a home and arrested Steve Roberson for the senior living shooting.
Neighbor Terry Lockridge echoed word from police that the shooting was a domestic dispute. At this point, it's only a grim coincidence that he was arrested so close to where toddler Rory Norman was killed.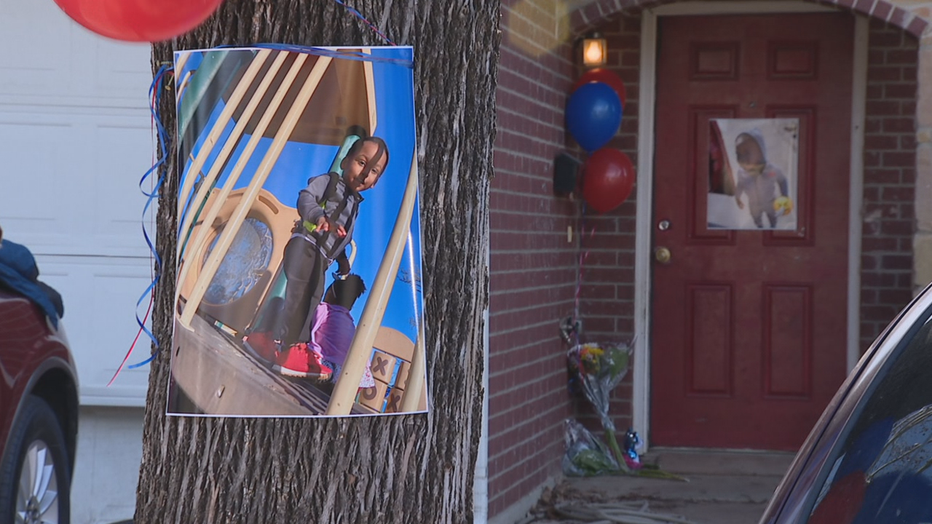 As police swarmed that house on Monday, Rory's family looked on and was too distraught to speak on camera.
They lost the 1-year-old on Sunday and are praying for the recovery of his 20-year-old uncle Jaylon Miller, who is a student at UNT Dallas and was shot five times. Rory's mother, her 3-year-old daughter and several other relatives were also in the house at the time of the shooting.
Cecil Thomas is Rory's grandfather. He says he doesn't know what the solution is to fix the crime problem in Dallas.
"I could not even begin to give my opinion on that," he said. "Plenty of evil."
But Thomas says he does not want to see other families planning a funeral for a 1-year-old, like his family.
"You didn't have to do this here," he said. "You took the life of a child that didn't even get started. But his time here was gracious to us. It was gracious to me."
UNT Dallas sent a statement saying they wish Miller a speedy recovery and extended condolences to the family.  They say counselors will be on campus next Monday when class resumes.