Happy 4th of July forecast!!!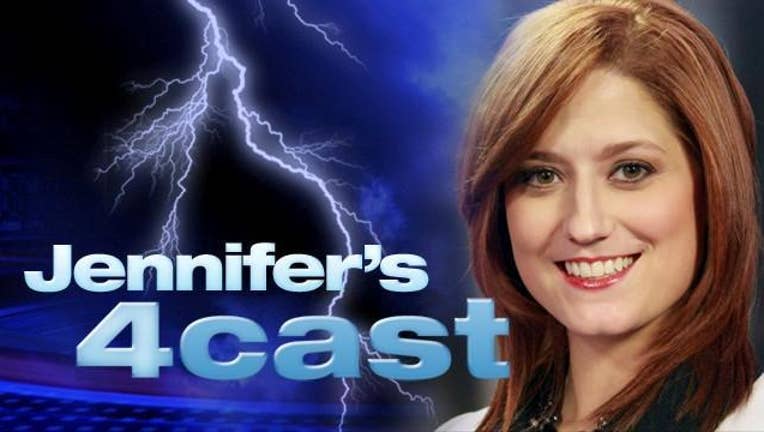 article
Happy 4th of July!!! A few isolated storms today, but most areas will stay dry with partly sunny skies and a high of 93°. Since the humidity is still fairly high, expect the heat index to rise to near triple digits this afternoon.
Tonight, any storms that do form should dissipate after the sun goes down, making for a pleasant evening for fireworks around North Texas.

Sunday is a repeat of Saturday, isolated storms but breezy south winds get added to the mix Sunday afternoon.

Monday and most of Tuesday are just hot and humid, with mid 90s. A weak cold front will approach Tuesday night through Wed before dissipating by Thursday and will again produce scattered storms (20-30%) mainly from DFW North & West.