Haltom City officers save woman from burning home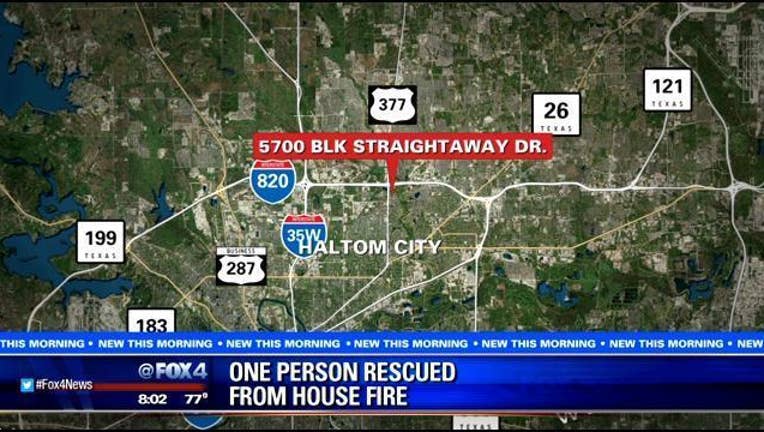 article
Two Haltom City police officers rescued a woman from a bedroom in a burning home.
Three other people made it out of the home on Straightaway Drive early Wednesday morning.
Officers Sandy Binnicker and Joe Earney heard someone else banging on one of the bedroom windows. They smashed it in and pulled the woman to safety, police said.
The house was fully engulfed when firefighters arrived. Crews from several different departments helped to put out the flames.
The home and several cars were a total loss. Some pets were also killed.
The cause of the fire is still unknown.