Guatemalan mayor brought to North Texas to face drug trafficking charges
McKINNEY, Texas - A corrupt Guatemalan mayor who federal officials said is responsible for much of the cocaine in North Texas has been extradited to face drug trafficking charges in Texas.
The U.S. Drug Enforcement Administration said without question, Erik Salvador Suniga Rodriguez has supplied many of the illegal drugs that are being used across the region.
Suniga Rodriguez was the mayor Ayutla, a town on the border with Mexico. He was indicted by a federal grand jury in 2018 and charged with drug and money laundering violations.
The 44-year-old who also goes by the name "El Pocho" surrendered to DEA agents in Guatemala in December and boarded an airplane for extradition to McKinney.
Prosecutors said he was one of Guatemala's biggest drug dealers who built his organization over a two-year period using political power.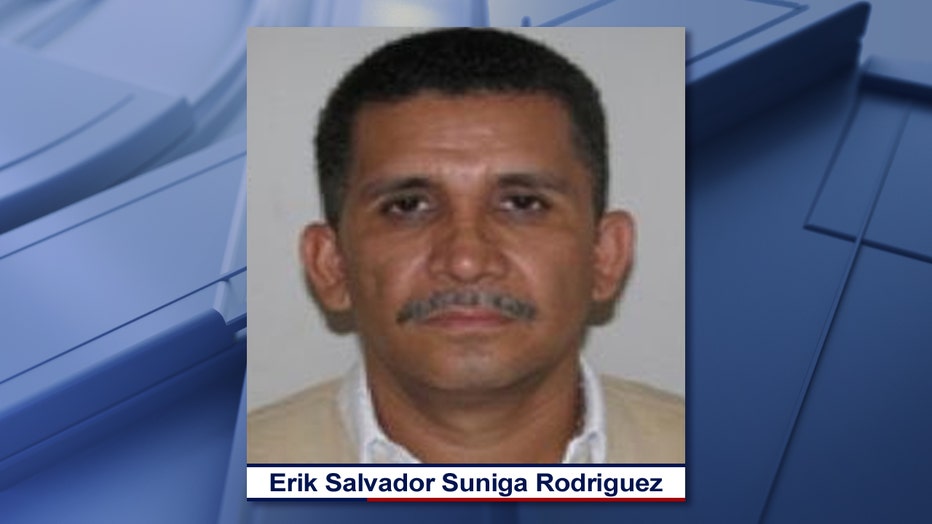 "We think stopping the flow of drugs before they get to the United States is the way to win the drug war. So we went to develop that relationship with other countries to stop it before it even gets here," said U.S. Attorney Joseph Brown with the Eastern District of Texas.
As mayor, El Pacho held political influence. Guatemala's attorney general told FOX 4 he was planning to become a candidate for president of that country.
Suniga Rodriguez will be prosecuted at the federal courthouse in Plano.