Greenville church damaged by tornado holds groundbreaking ceremony where new sanctuary will be built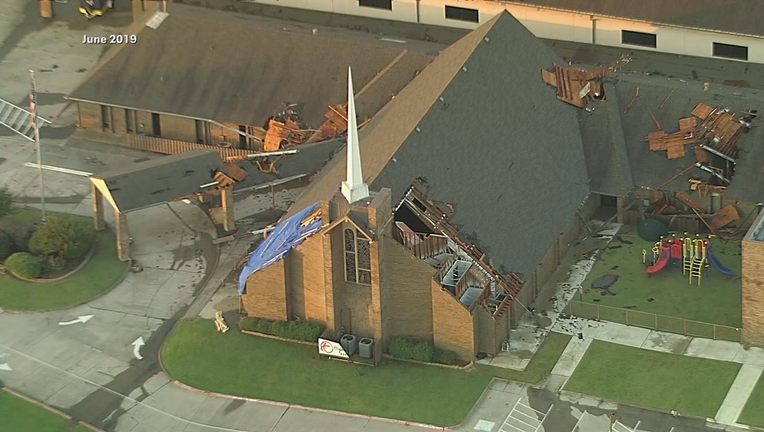 article
GREENVILLE, Texas - A North Texas church is beginning to rebuild its sanctuary just over a year after a devastating tornado.
The tornado hit the Highland Terrace Baptist Church in Greenville on June 19, 2019.
Fortunately, no one inside was hurt, but the storm left the sanctuary severely damaged, and it had to be torn down.
Sunday morning, the church had a groundbreaking ceremony on the site that will house the new building.