Grand Prairie officers seize $200K in THC oil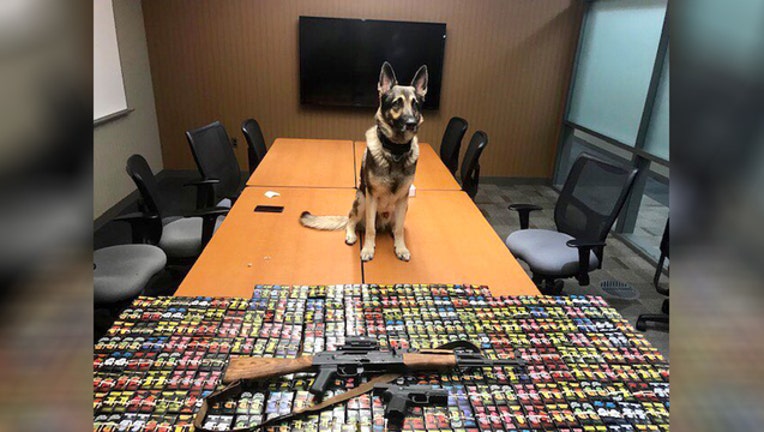 GRAND PRAIRIE, Texas - The Grand Prairie police chief praised officers involved in a drug and weapons bust Wednesday night.
Detectives got a tip about a large amount of THC oil being sold out of a home in Dallas with connections to Grand Prairie.
After Grand Prairie PD's K9 Max detected the presence of narcotics at the home, the detectives obtained a search warrant and went in.
They found $200,000 worth of THC oil, as well as a military-style rifle and a pistol that had been reported stolen.
"Great work by our department and K9 partner Max," Chief Steve Dye said on Twitter.
The chief said if the cannabis oil is legalized, criminals will become more violent to retain their share of the market.
Two suspects arrested at the home are now facing charges for the manufacture and delivery of a controlled substance.