Grand jury to hear Johnny Manziel domestic violence case Thursday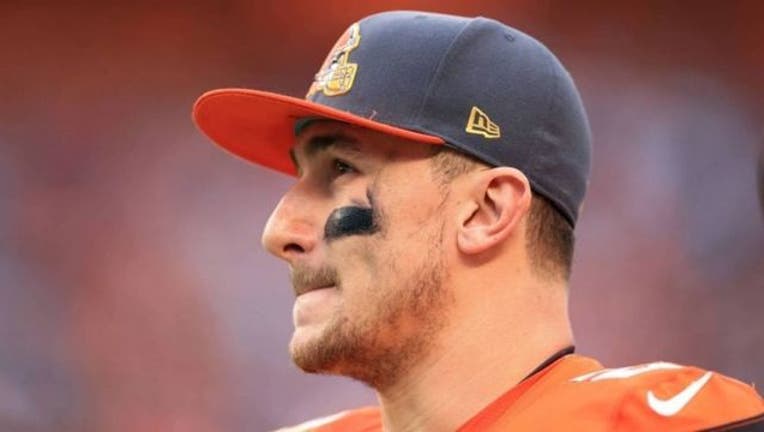 article
DALLAS - The domestic violence case of former NFL quarterback Johnny Manziel goes before a Dallas County grand jury on Thursday.
The case stems from an incident that happened in January when Manziel was out with his ex-girlfriend in Dallas.
The former Texas A&M football star and Heisman Trophey winner allegedly hit the woman several times during a car trip from an Uptown Dallas hotel to a bar and then to her apartment in Fort Worth. The woman said Manziel hit her so hard she temporarily lost hearing in one ear.
Dallas and Fort Worth police both investigated, but declined to arrest Manziel or file charges directly. They're leaving the decision up to a grand jury.
The ex is reportedly now refusing to cooperate. But even without her testimony, misdemeanor assault charges could still be filed.
Chris Lewis is a former sports agent and attorney not associated with the case. He said going to the grand jury gets the police off the hook in such a high-profile case.
"For the Dallas police to make a decision one way or the other it's danged if they do, danged if they don't. There's going to be criticism. The great thing about a grand jury is that it's a secret, private process. No one is allowed to talk about what goes on," he said.
Lewis said it is unusual for a misdemeanor case to go before a grand jury. They're usually reserved for felony cases to determine probable cause. But in this case if nine or more jury members make the decision, Manziel will be indicted and police are off the hook.
A decision from the grand jury is expected early next week.
If charged and then convicted, his maximum penalty could be a year in jail and a $4,000 fine.
Manziel was cut by the Cleveland Browns in March after two season of inconsistent play. His future in the NFL is uncertain.