Gov. Abbott released from hospital after burn treatment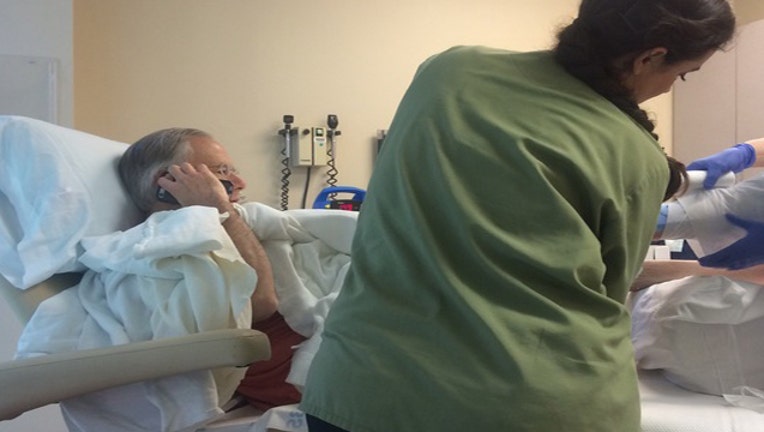 article
AUSTIN, Texas - Republican Texas Gov. Greg Abbott was released from the hospital Friday after a four-night stay for treatment of severe burns suffered while vacationing last week.
Abbott left San Antonio's Brooke Army Medical Center and returned to the governor's mansion in Austin, spokesman Matt Hirsch said, adding that the governor was in "good spirits."
"He was staying there to get a better grasp on the healing," Hirsch said of the hospitalization. "So far, everything's been successful."
Abbott's office subsequently announced that he will "continue to recover and carry on with a schedule," though Abbott already said he won't attend next week's Republican National Convention in Cleveland, where he had been set to chair Texas' 155-member delegation.
Hirsch said Abbott, who has used a wheelchair since 1984, may have to return to San Antonio next week for follow-up treatment, and then could see doctors in Austin, about 80 miles away.
The governor sustained extensive second- and third-degree burns on his lower legs and feet after coming into contact with hot water and being scalded July 7. His office has refused to answer questions about exactly what occurred except to say that it happened while Abbott was staying with his family in Jackson Hole, Wyoming.
Abbott was paralyzed from the waist down when an oak tree fell on him while jogging in a freak accident. Still, the governor has nerve receptors in his legs which have caused him to feel pain as they react to being burned, Hirsch said.
While recovering, Abbott sustained a "minor infection" and was admitted to the medical center's burn unit. Abbott underwent a successful skin graft Tuesday but had to stay in the hospital to heal, Hirsh said.
Abbott's injury occurred the same day a sniper killed five Dallas police officers and wounded nine others. Abbott defied doctors' orders not to travel, rushed to Dallas and held a news conference the following day.
He did not divulge his injury despite facing cameras in orthopedic shoes and with his legs wrapped under his pants. Word of it wasn't confirmed until two days later. His office later said that Abbott didn't want to deflect attention away from the Dallas tragedy.
The governor also skipped the Dallas memorial service where President Barack Obama and former President George W. Bush spoke Tuesday.