Gov. Abbott deploying resources to North Texas for severe weather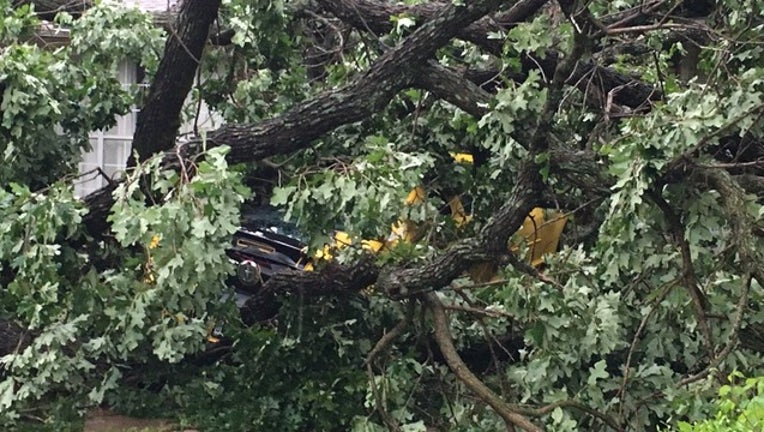 Texas Governor Greg Abbott has deployed resources to North Texas as severe weather is expected to continue hitting the Metroplex through Friday.
The Texas Department of State Health Services, Texas Parks and Wildlife Department, Texas Department of Public Safety, Texas A&M Texas Task Force 1, Texas Department of Transportation, and the Texas State Guard of the Texas Military Department are all taking part in the emergency response.
The following have been deployed or are on standby as needed:
13 Water Rescue Boats and Crews

6 Helicopters with Hoisting Capability

30 High Profile Vehicles

8 Ambulance Buses

8 Ambulance Strike Teams

1 Type One Mobile Medical Unit

8 Medical Incident Support Teams

1 Task Force Leader
MORE: Damage in Tarrant, Denton County after Tuesday's severe storms
"As severe weather moves into the North Texas area, the state is taking every precaution including pre-positioning helicopters and boats to ensure we are ready to assist local officials with potential search and rescue operations," Gov. Abbott said in a release. "I urge all residents to stay up to date on local weather reports and heed warnings from local officials throughout this severe weather event."