Goldee's sells out in less than an hour on first day since Texas Monthly honors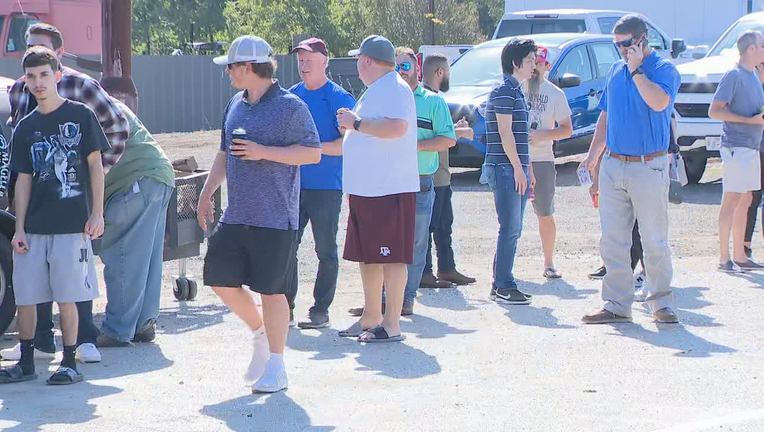 FORT WORTH, Texas - A Fort Worth barbecue joint sold out in less than an hour Friday morning after Texas Monthly named it the number one barbecue spot in Texas.
Goldee's Barbecue opened at 11 a.m. and sold out before noon. Friday was the first day it's been open since the article came out.
The Texas Monthly article praised the work of its young pitmasters, who are all under the age of 30. 
"We put a lot of love into everything that we do. We have a small menu and we don't cut any corners and everything on the menu is gonna be good," said Jonny White, co-owner.
Goldee's first opened in February 2020, just before the pandemic forced it to close its dining room. It ended up operating as take-out only from March 2020 until this past April, when it finally reopened indoor dining.
"There are a lot of bbq places out here but since they were voted the best, I wanna see. I want to taste that and see if it lives up to the hype," said customer Willis Peyton.
MORE: Goldee's in Fort Worth named No. 1 BBQ joint in state by Texas Monthly