Girl rescued after Trinity River canoe accident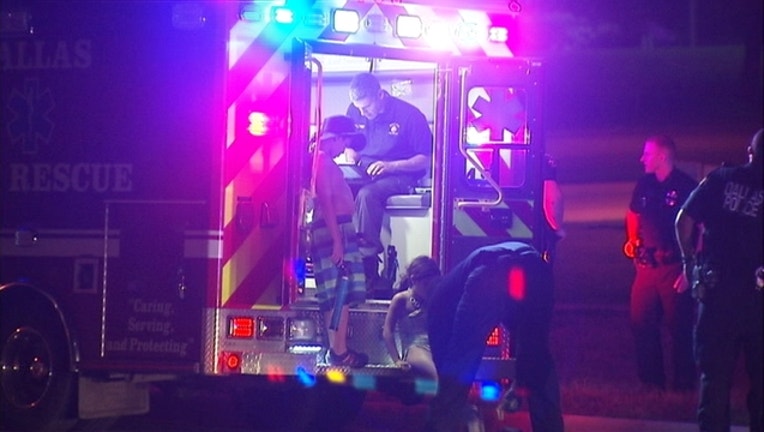 article
Rescuers saved an 8-year-old girl who was swept away by the Trinity River after a canoe accident.
It happened Sunday evening in the river near Northwest Highway and Riverside Drive, which is close to the Dallas – Irving border.
Two children and several adults were in two canoes that flipped. They were all wearing life vests and one woman was able to make it to the bank to call for help.
The Dallas Police Department's Air One helicopter found the girl, landed and officers rescued her.
Irving officers in a boat later rescued all the other canoers. None were hurt.