George H.W. Bush moved out of ICU, continues recovery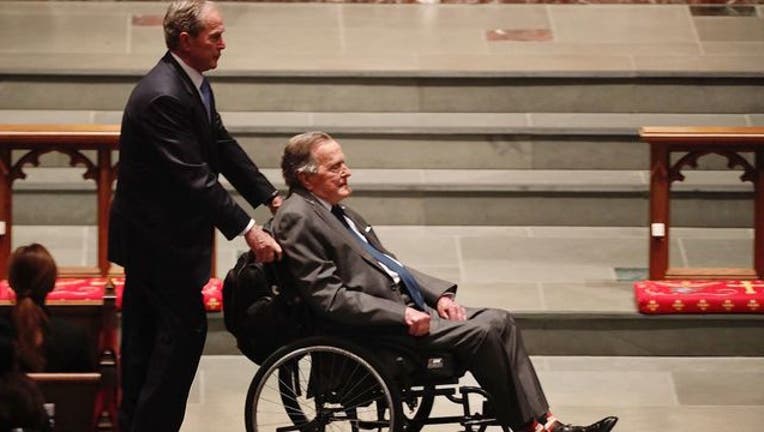 article
Former President George H.W. Bush has been moved from the intensive care unit at a Houston hospital to a regular patient room, a spokesman announced Wednesday.
Bush is expected to continue his recovery at the hospital for several more days. The spokesman said Bush is alert and talking with hospital staff, family and friends.
"His doctors are very pleased with his progress," the spokesman said, adding that Bush thanks people for their prayers and good wishes.
"He also wants to assure everyone that, as good as he feels now, he is more focused on the Houston Rockets closing out their playoff series against the Minnesota Timberwolves than anything that landed him in the hospital."
Bush was admitted to a Houston hospital Sunday morning after the infection spread to his blood, a spokesperson said. Bush laid his wife, Barbara Bush, to rest on Saturday. He attended the funeral in Houston and the burial at his presidential library in College Station. She died last Tuesday at 92-years-old.