Garland officer's credibility questioned, case in jeopardy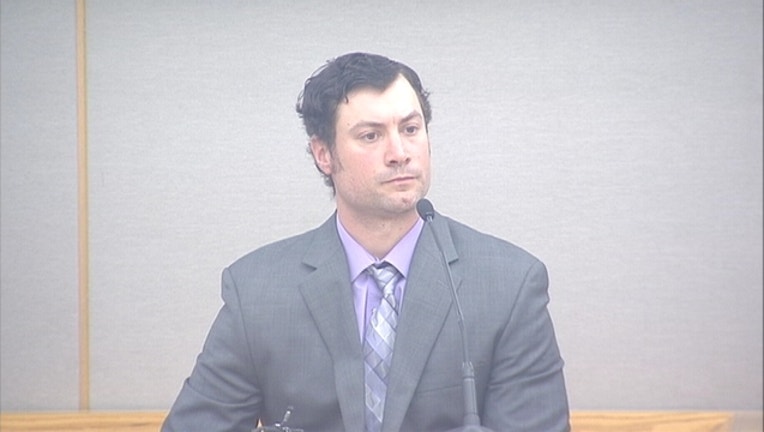 article
GARLAND, Texas - 6/23/16 UPDATE: The attorneys involved in the case confirmed the charges against Andrew West and Sara Khalaf have been dropped.
---
ORIGINAL STORY: Sources say the Garland Police Department will ask the Dallas County District Attorney's Office to dismiss three charges against a drug suspect. And if those charges are dumped, the sources say it'll be directly linked to courtroom questioning of the Garland detective who made the arrest.
Narcotics detective Nicholas Kubiak swore to tell the truth in a Dallas courtroom Friday about the arrest of Andrew West and Sara Khalaf last year on drug charges – possession and distribution of marijuana. But the credibility of the 12-year officer has come into question because of what he wrote in the affidavit used to obtain a search warrant.
In it, Kubiak wrote he "received information from an anonymous tipster." Also he wrote that West was wanted and living at 5522 Jester Road in Garland and "could possibly be receiving large quantities of marijuana from Colorado."
But in court he told a different story. "Well, I received third-party information from an officer who received information from an officer," he said. It was other Garland officers who informed Kubiak about West and not an anonymous tip.
In police interrogation interviews after the arrest Kubiak promised West he'd help out his co-defendant. "And I'll make you this promise if you are truthful with me… she will probably have some charges dropped," he said.
The former chief of the Tarrant and Dallas County Appellate Divisions Mike Casillas told the court it's highly improper and illegal to make promises to secure a confession. He was testifying for retired Judge John Creuzot, who now represents West.
"That is a big problem under the law, securing a confession of any kind through promises," he said.
Also, neither West nor Khalaf had their Miranda rights read to them. They were not told their interviews were being recorded. Kubiak told the court he didn't plan to use Khalaf's interview so he didn't tell her it was recorded. He testified he didn't now the interview with West was being recorded.
After the hearing, Creuzot expressed concerns about Kubiak.
"Gross violations of these two peoples rights in reference to their rights to remain silent, their Miranda rights, gross violations as to how these interviews are conducted. There are no standards. Nobody has taught him to do interviews this way. He did this on his own," Creuzot said.
In an email to FOX 4, Garland police said an investigation is opening into the issues raised in the hearing. But the department disagrees with the characterization by Creuzot that Kubiak was not completely forthcoming during the testimony.
The questions raised aren't really about whether he was forthcoming during the testimony, but about what was said and done to secure the search warrant and what was done after that. Was the veteran officer sloppy or something worse? Did he intentionally break the rules?