Garland ISD bus driver saves student from potential predator
RICHARDSON, Texas - Garland ISD says one of its bus drivers kept a student safe from a potential predator and helped get an assault suspect off the streets.
It's a story of quick thinking by a bus driver being called a hero because the man arrested has a history of arrests and was caught lurking around Berkner High School in Richardson.
A bus driver spotted a man trying to lure one of her students into his car as she arrived. She then managed to calm the student down while figuring out how to capture his license plate.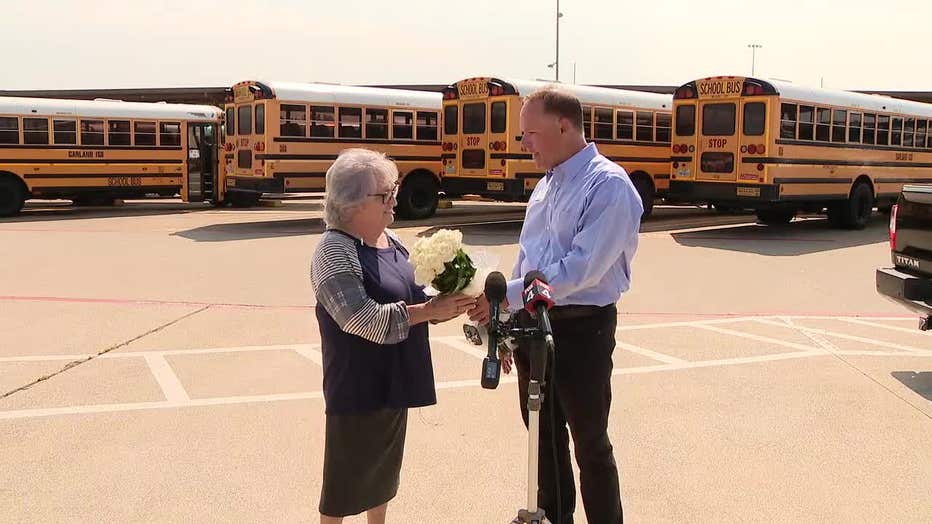 Reva, who asked FOX 4 not to use her last name, says she knew something wasn't right when she saw a man talking with her middle school student at a bus stop on the morning of May 18. 
"I thought, 'What is this guy doing?'" she recalled. "She got on the bus and said, 'Miss, he's saying some weird stuff to me.'"
But thanks to Reva, that was not the end. 
"I looked in the side mirror, and he did not have a front license plate," she recalled. "And I thought he's getting away. He's just done this, and he's getting away. As I turned left, I realized he was going to come that way where I was again. So I kind of blocked the intersection where he was to possibly make him go in front of me so I could get his license plate. And that is what happened."
The license plate was associated with a previous arrest of Jonathan Hoang Trinh by Carrollton police, a person with a history of arrests in Dallas County.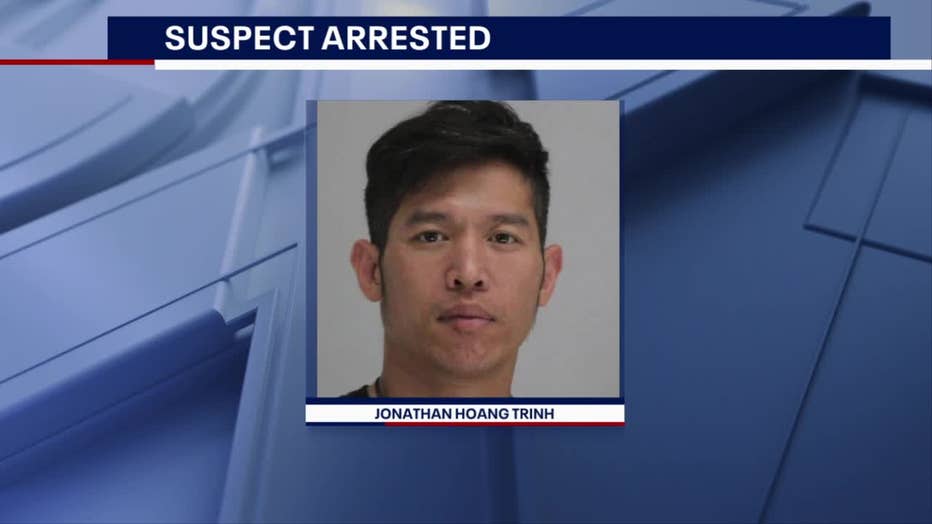 And it turns out, Richardson police were already looking for Trinh after an allegation that he committed an indecent assault of an Uber Eats driver picking up an order at a Starbucks.
Richardson police spotted him later that morning, as they put it, "lurking near Berkner High School following students" and arrested him. 
Tim Logan, Garland ISD's safety and training manager, says Reva did exactly what she was supposed to do. 
"I think this will be used for training. This is a perfect example of protocol what training calls for eyes and ears on the road. Contacted dispatch, able to contact police," he said.
Reva, a bus driver for 16 years with the district, says she was just doing her job.
"When they get on the bus, they are my kids, and I'm going to take care of them," she said. "And I know the other bus drivers feel the same way too."