Future of Trinity Parkway project to be voted on this week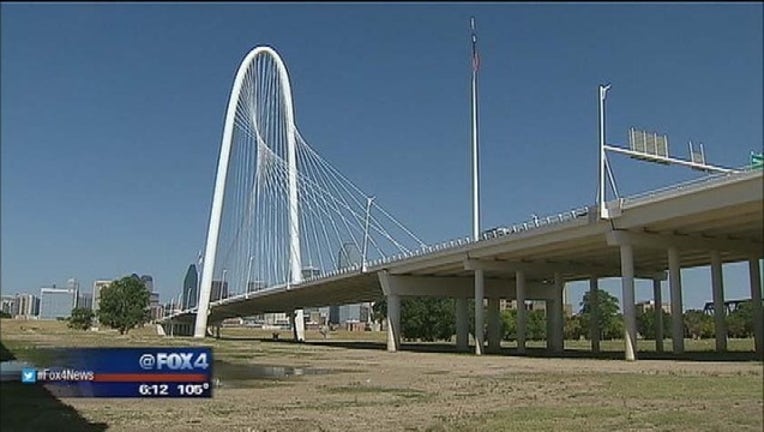 article
There will be an important vote Wednesday that will either stall construction on the contentious Trinity toll road or allow it to begin.
The city recently took comments from residents at community forums on the Trinity Parkway. The comments declaring opposition to a Trinity toll road go on and on. 
At the city's 13 community forums to present and answer questions about the scaled-down toll road, the vast majority of people who filled out comment cards were not convinced, writing, "We need another toll road like we need more humidity in the summer time."
Other comments said, "Building a huge highway in a floodplain is preposterous," "I believe the dream team has come up with a nightmare" and "Hoping this feedback actually gets read."
There are a total of 322 comments against the toll road and 28 comments in support of it.
"It's pretty lopsided," FOX 4's Lori Brown said to Dallas Mayor Mike Rawlings.
"No, I think that as I talk to the public, it's very clear they want a road that accesses the park," said Rawlings. "I think it's clear that the dream team plan is something the city wants."
Dallas homeowner Brenda Marks is one of the hundreds who went to the community forums.
"I couldn't afford to drive on that road," she said. "If you're gonna pay $10 one way to get nine miles a day, that's just cost prohibitive."
She's skeptical that the dream team proposal would ever get funded, as is City Councilmember Philip Kingston.
"The dream team proposal has a fatal flaw," said Kingston. "It's still a toll road! Toll roads are incredibly unpopular for a lot of very good reasons, but the biggest reason here is that you can't charge people a fee to go to their own park"
    
Kingston is one of at least five city council members who want to redirect the city's Trinity Corridor Project funds to flood control.
Right now, that money is set aside to dredge lakes. 
"So, what happens if this money is diverted on Wednesday?" said Lori Brown.
"The park is over, the park is dead," said Rawlings.
Kingston says that is not true and that the vote would only serve to defund the toll road.
The dirt from the dredged lakes would create a bench for the toll road, which he says is nearly $1 billion short of the needed funding.
"It will be sitting there as kind of a monument to transportation idiocy," said Kingston. 

To read comments on the project, visit http://bit.ly/1L0N1F7