Funeral held Friday for DPD Officer Michael Krol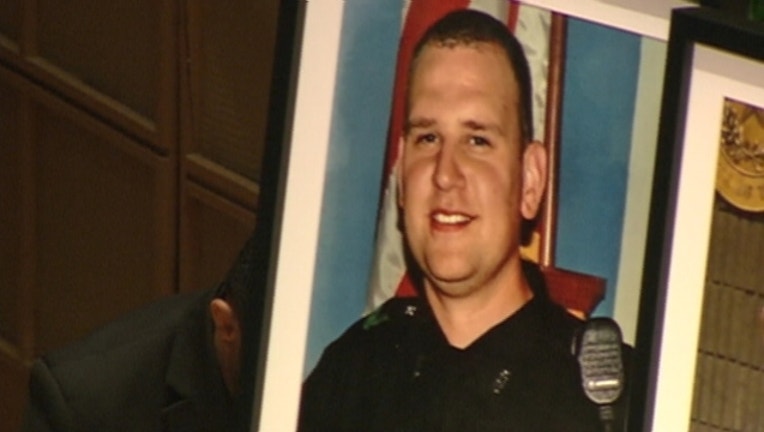 article
DALLAS - Services continue for those killed in last week's ambush on police in downtown Dallas.
A funeral for Officer Micahel Krol was held Friday morning at Prestonwood Baptist Church in Plano. The media was asked to stay out of the ceremony, but was allowed outside the church afterward for a gun salute, flyover and flag presentation.
Krol will be buried in his home state of Michigan.
His visitation Thursday evening was reportedly an emotional one. The media was not invited, but FOX 4 did get the chance to talk to Krol's partner, Sr. Cpl. Ivan Saldana.
Saldana has spent the past three months working alongside Krol and said they became close friends. He described Krol as someone with a kind and noble heart who always treated people right.
"Sometimes we joke, doing our job at night, that he's so white that he glows in the dark," Saldana recalled. "It's funny and I always joke with him, 'You're going to scare some people! You look like a ghost running in the dark.' But that was Krol. That was my partner Krol."
He wants the public to know his partner was very aware of recent officer-involved shooting and the growing tension between police and the African American community. He actually requested a body cam.
"He was always very concerned about that," said Saldana. "As soon as he could, he volunteered to have his camera because he didn't want no one to frame him like he was doing something wrong or treat people not the right way."
Saldana hopes this tragedy is a turning point in the way police and the public treat one another.