FOX 4 viewers help police 'Trackdown' alleged killers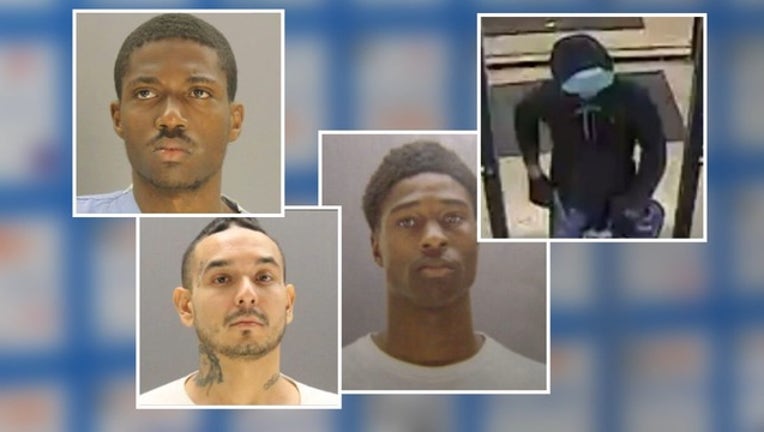 article
Dallas police are thanking FOX 4 viewers for helping clear five murders where suspects were recorded on video.
Homicide detectives asked FOX 4's Shaun Rabb to help track down suspects in unsolved murders in cases where police knew the name of the suspect but not where they were or had no idea who committed the murder.
The murders were difficult cases to solve since the only evidence was surveillance video or video from a cell phone. But thanks to viewer tips, four people were arrested and give murders were cleared.
On September 13, FOX 4 aired video of the April murder of Antoine White's killer. He moved back to Dallas to care for ailing grandparents and was shot and killed two blocks from his home. Two days later, 'Trackdown' tips led to 19-year-old Edward Morgan being arrested and charged with White's murder.
Dallas Homicide Detective Tim Stewart says a 911 caller said he saw the suspect that was on surveillance video aired on FOX 4.
A camera mounted in a car captured the murder of 22-year-old Miguel Sotello-Trujillo murder on April 20. Police called him a good kid.
Sotello-Trujillo was shot with an AR-15 by a man who leaned out of the window of a green pickup truck on 32-inch rims. The video of the truck on the fat rims made the difference. Tips took police to Alex Delrio, who was arrested and charged with murder.
"When they aired on your news segment, we had people reach out not necessarily for the reward but just to do the right thing in some of these cases," said Deputy Chief Thomas Castro.  
In October, police needed to know the man's name who killed Thomas Dabney and Jared McKnight in a dope house that had once been a daycare on Morgan Street. Viewers were able to identify him as Viantre Kimbrough and was later was arrested by police
And in November, a Dollar General store clerk and mother of six, Gabriel Simmons, was shot and killed by a masked man during a botched robbery attempt. Viewer tips led to the arrest of a 15-year-old boy.
"Every one of these cases has a story, a loved one, somebody who loves them," Castro said. "I'd like to give some kudos to the citizens that have given us information and that have put their fears aside that have come forward and given us the information we need to move these cases."
Unsolved Trackdown Cases:
Trackdown: Help find Derrick Bagenda's killers
Trackdown: Help find Jocelyn Sarabia's killers
Trackdown: Help find Simon Tegenge's killers
Trackdown: Help find Bobby Wilson's killer
Trackdown: Help find Raul Bustamante's killer
Trackdown: Help find Orlando Cruz's killer
​​​​Trackdown: Help find Timothy Stooksberry's killers
Trackdown: Help find Tamaika White's killer
Trackdown: Help Find Ronald Harper's Killer