Four units damaged in Dallas apartment fire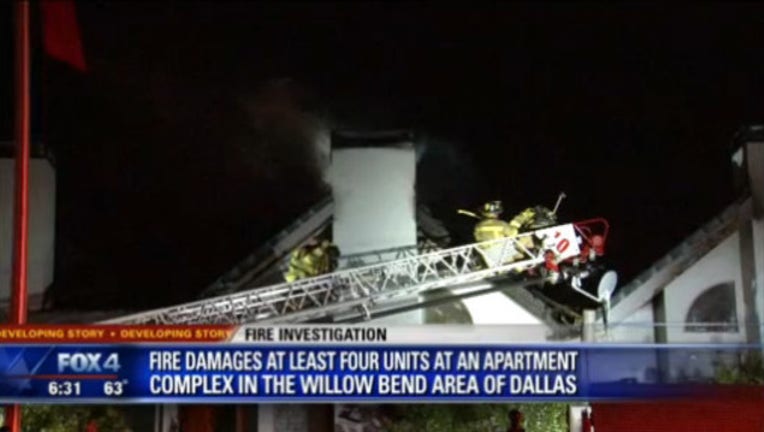 Investigators are looking into the cause of a fire that damaged part of an apartment complex in the Willow Bend area of Dallas.
 
Firefighters were called to the Tivoli Apartments on Midway Road around 11:00 p.m. Saturday.

A fire department spokesman said the fire started in a unit on the top floor of the complex.

At least four units are damaged.

The Red Cross is helping the four families displaced by the fire.