Four people burned in Dallas house fire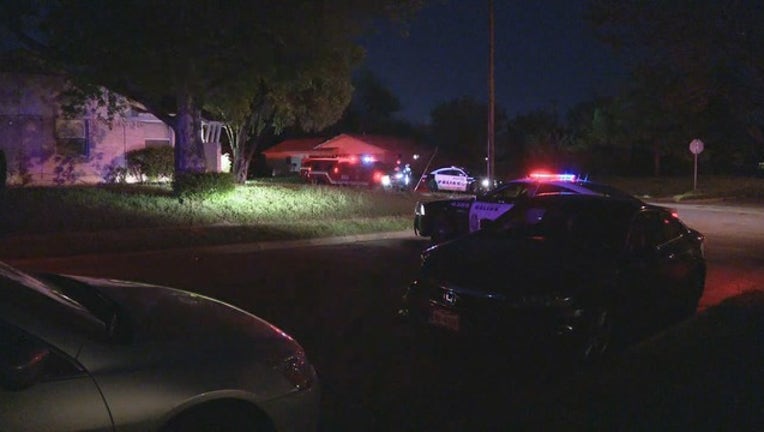 Four people have burn injuries after a fire in a Dallas home.
It started Tuesday night near Simpson Stuart and Bonnie View Roads in Southeast Oak Cliff.
Four people are recovering at Parkland Hospital with non-life threatening burn injuries. Meanwhile, investigators are trying to determine what caused the fire.
Dallas Fire-Rescue got a call about an aggravated assault just after 7 p.m. When they arrived at the home, they noticed smoke coming from inside.
Kareem Crockett lives in the home and described the terrifying night when the fire started.               
"My uncle, when he came in the house, he threw something on the group and it exploded," he recalled. "I watched it explode in front of me. It should have caught me on fire. There were flames everywhere so I ran to the back room where I knew there wasn't fire at."
Crockett says he believes his uncle may have been upset about not being able to get drugs. An officer on scene said they are questioning a suspect.
Dallas Fire says there was minimal fire damage in the home since most of the flames had burned out as firefighters arrived.
Arson investigators are still gathering statements from both witnesses and victims.
The cause of the fire is still undetermined.