Fort Worth woman critically injured in Roanake hit-and-run
FORT WORTH, Texas - A Fort Worth mother and grandmother is in the hospital after a hit-and-run in the Denton County town of Roanoke.
No one has been arrested. But police say the driver who may be responsible for hitting Cindy Clark last Wednesday has contacted them.
"It's probably the scariest thing I've ever had to deal with," said Devin Morris, Clark's son.
Morris said she's making progress after being struck last week, but it's been slow going. 
"Multiple skull fractures, swelling of the brain. She does have some light bleeding in the brain too.
Morris says his mother was walking home and crossing Highway 377 at Henrietta Creek Road around 9:30 p.m. on October 13 when witnesses in nearby cars saw the accident happen. 
"They said they saw the vehicle strike her, the vehicle pulled over to the side, threw their hazards on for a minute and then pulled off and left," Morris said.
Clark was rushed to Baylor Scott & White in Grapevine with critical injuries. 
Roanoke police say the suspect vehicle was last seen going south on Highway 377. Witnesses said it was a white or light-colored vehicle with damage to its right front side or a possible broken headlight. 
MORE: Crime/public safety coverage
"I was just devastated that someone could just leave my mom like that, lying there not moving and if she needed CPR just to even get back to breathing," Morris said.
Investigators say they were able to recover vehicle fragments at the scene and they have questioned a driver who contacted them as a possible suspect.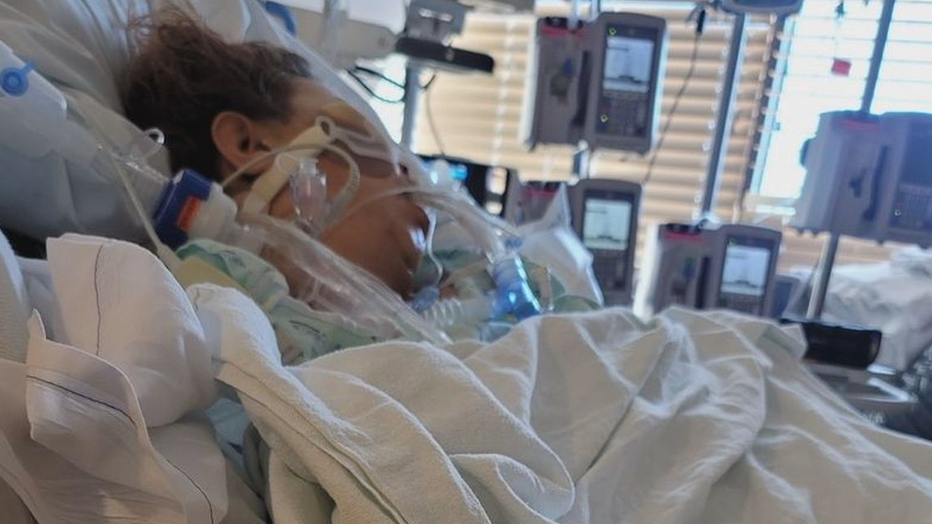 As police gather more evidence, family members say Clark is now stable and able to make small movements. 
Clark will need to undergo at least one more surgery and doctors say it's unclear what long-lasting effects she may have from her head injuries.
"They hit a mother and a grandmother. They did probably the worst thing you could possibly do and that's leave somebody. I would just want them to come forward and tell their story so we can know more and understand," Morris said.
Roanoke police are asking nearby businesses to check their surveillance cameras and urge anyone who might have more information on what happened that night to contact them.