Fort Worth resident claims $5M prize from Texas Lottery scratch-off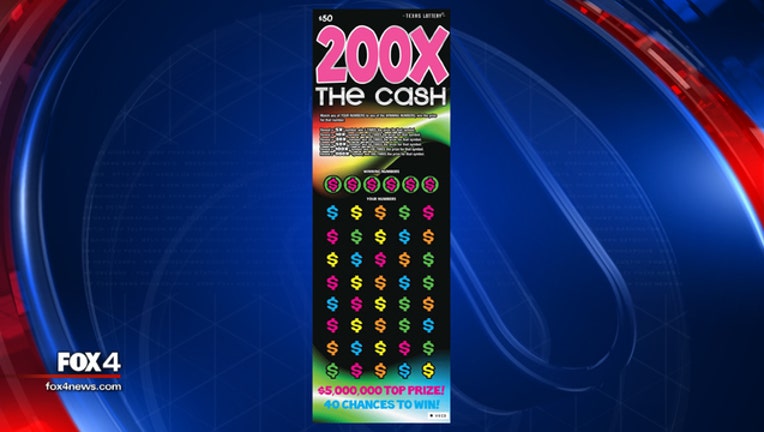 A $5 million Texas Lottery scratch-off prize was claimed by someone who bought the ticket from a Fort Worth convenience store.
The Fort Worth resident who won the $5 million chose to stay anonymous.
The winning "200X The Cash" scratch-off ticket was purchased from Eagle Mountain Trading Post, located in the 9500 block of Boat Club Rd.
This was the second of three top prizes worth $5 million to be claimed in the "200X The Cash" game, which offers more than $140.7 million in total prizes.