Fort Worth police search for naked man who attacked jogger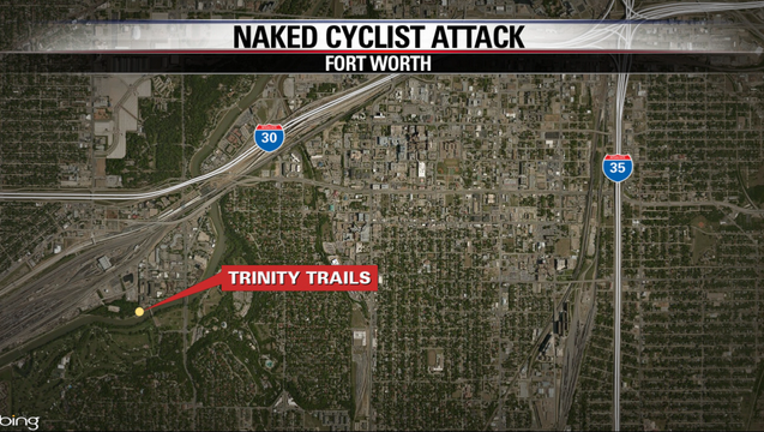 article
Fort Worth police are looking for a naked man who attacked a female jogger.
Police said the incident happened about 6:15 p.m. Saturday on the south side of the Trinity Trails path.
The jogger said she saw the naked man sitting down near a low water crossing when he suddenly turned around and began running after the woman. She said the naked man chased her down and assaulted her.
She was ultimately able to escape into the nearby Overton Woods subdivision and called cops.
Police said the man was seen about 30 minutes before the attack taking off his shorts and riding a bicycle along the same trail. Officers responded to calls, but couldn't locate him.
Police say the man is white, about 5' 10" with a thin, fit build. He has short brown hair, but no hair on the rest of his body.