Fort Worth police chief is top finalist for Baltimore job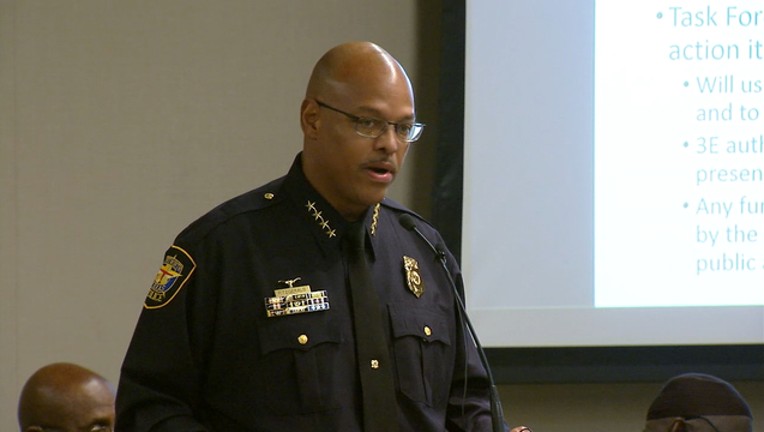 article
BALTIMORE, Maryland - The Fort Worth police chief believes his background will not get in the way of him becoming the next police commissioner in Baltimore.
Chief Joel Fitzgerald is the only finalist for the position. He also has support from the city's mayor. But, Baltimore City council members want answers before they hire Fitzgerald.
Fitzgerald would be the fifth commissioner in three years for the troubled department. City council members said they got no response from the mayor after asking for more information about him.
Fitzgerald said he is prepared to lead that city. The department is undergoing a change after a series of civil rights violations and the highest murder rate in the country.
"I've been police chief in three cities. I've been well vetted and there's nothing. They cannot find anything on any website or obtain anything that's not out there about Joel Fitzgerald and how I do business," he said.
Meanwhile, some pastors in Fort Worth want the city to do everything possible to keep Fitzgerald.
The Baptist Ministers Union said city leaders need to make a counter-offer so Fitzgerald won't say yes to the new job in Baltimore. They believe his work is not finished in Fort Worth.
Fitzgerald has not resigned but he is the only finalist for Baltimore police commissioner. If the Baltimore City Council's final vote to approve him may happen in January.