Fort Worth man found guilty of ex-wife's murder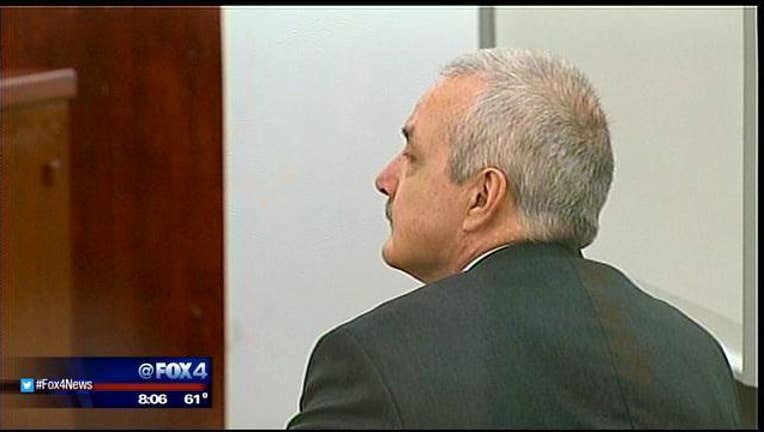 Jurors did not believe a Fort Worth man's claims that he killed his ex-wife in self-defense.
John St. Angelo was convicted of murder Thursday for the 2013 stabbing death of Suzanne Parsons.
Prosecutors said he locked the door to her office, stabbed her 23 times and cut her throat. A day later he was arrested after a standoff with police.
During the standoff, St. Angelo told a hostage negotiator that he was defending himself.
"Best as I remember, he said that it was self-defense, that she came at him when he went to talk to her. She came at him with a knife and that he had to defend himself and took the knife from her and stabbed her 15 times," FWPD's Kevin Keisler testified.
When he took the stand, St. Angelo told jurors he tried to kill himself before being arrested. He said he pulled the trigger on his rifle, but nothing happened. A second shot shattered his jaw.
The sentencing phase of the trial begins Thursday afternoon.