Fort Worth fireworks complaint hotline gets more than 2,200 calls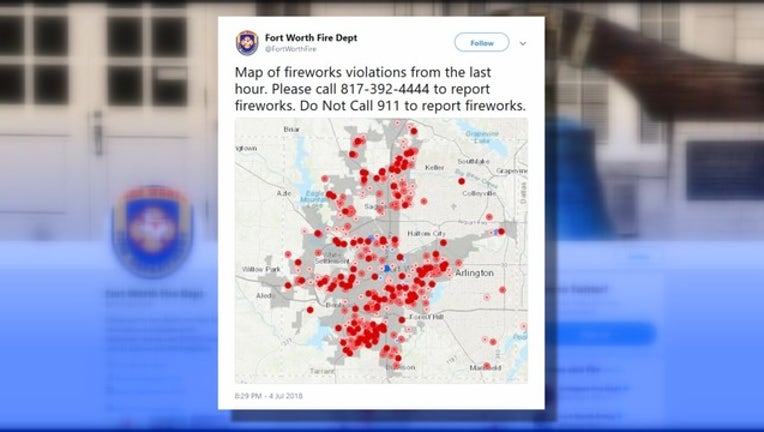 The Fort Worth Police Department received a record amount of calls Wednesday night reporting illegal fireworks.
Police say they received more than 2,200 calls through the department's fireworks hotline. That broke the previous record of 1,500 set in 2017.
The department employed new tactics in its fight against fireworks, pairing arson investigators with police officers to create fireworks patrol units. It also mapped out calls to see where the problem areas were.
"As calls came in to the fireworks hotline they were plotted on a map and as we were able to see clusters of calls," Fort Worth Fire Department Captain Kyle Falkner said. "That's where we routed resources. Again, with over 2,200 calls we certainly can't go to every address but the idea was to be there, be a deterrent."
The new system helped the units confiscate more than 600 pounds of fireworks Wednesday night.