Fort Hood identifies soldiers killed in floodwaters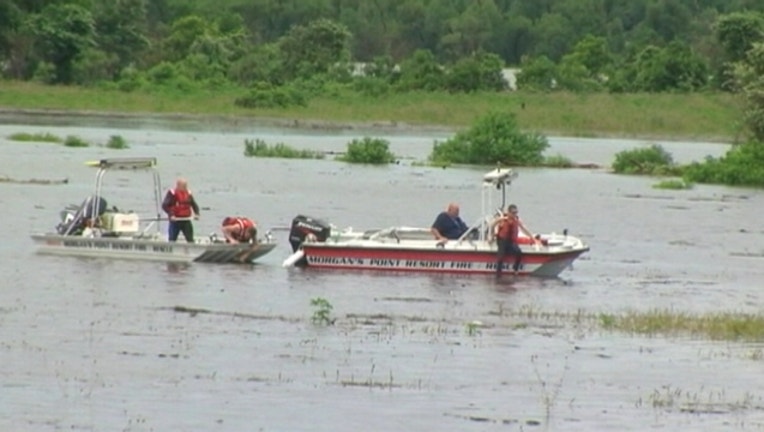 Fort Hood officials have identified all of the soldiers who died in Texas floodwaters during a training exercise.
They include: Spc. Yingming Sun, 25, of California, Staff Sgt. Miguel Angel Colonvazquez, 38, of Brooklyn, New York; Spc. Christine Faith Armstrong, 27, of Twentynine Palms, California; Pfc. Brandon Austin Banner, 22, of Milton, Florida; Pfc. Zachery Nathaniel Fuller, 23, of Palmetto, Florida; Pvt. Isaac Lee Deleon, 19, of San Angelo, Texas; Pvt. Eddy Raelaurin Gates, 20, of Dunn, North Carolina; Pvt. Tysheena Lynette James, 21, of Jersey City, New Jersey; and Cadet Mitchell Alexander Winey, 21, of Valparaiso, Indiana.
The soldiers died when fast-moving waters washed a 2 1/2-ton vehicle from a low-water crossing Thursday. Three others survived and have returned to duty.
An emergency medical services chief told the Killeen Daily Herald that judging from the appearance of the truck's wheels, the rushing waters were about 8 feet deep.
"I can't estimate how fast it was flowing, but it was faster than I would have felt comfortable putting anything into the water," Jeff Mincy said. "When we did find the vehicle, we could see the tires sticking up out of the water, so in that position where the vehicle settled, it had to have been about 8 feet deep."
Heavy and persistent storms the past two weeks have dumped more than a foot of rain in parts of Texas. The rain is expected to diminish this week and dry out areas in southeast Texas, where officials gave evacuation order to about 2,000 homes.
FOX4News.com Staff contributed to this report.