Former President George H.W. Bush falls, injures neck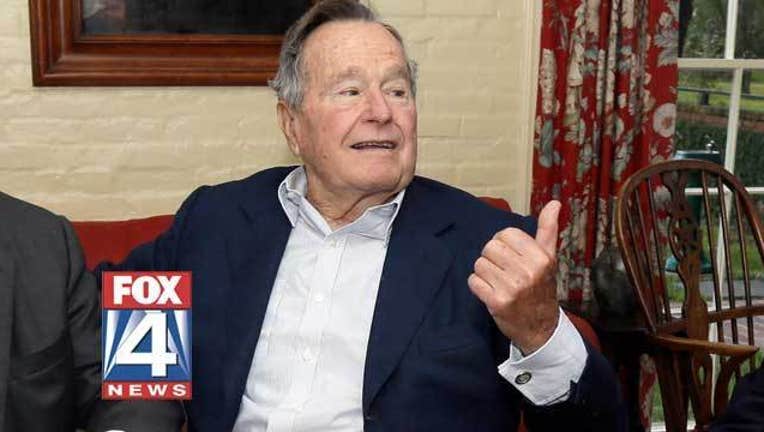 The office of former President George H.W. Bush says he won't need surgery to repair a broken bone in his neck.
 
The 91-year-old Bush, the oldest living former president, remains hospitalized in fair condition a day after he injured himself in a fall at his summer home in Kennebunkport, Maine.
 
His office says the facture to his C2 vertebrae didn't impinge on his spine or cause neurological problems, and that it's expected to heal on its own. In a statement, his office says a "prolonged recovery period" at the hospital isn't anticipated.
 
Bush has a form of Parkinson's disease and uses a motorized scooter or a wheelchair for mobility. He is being treated at the Maine Medical Center in Portland, where a children's hospital is named for his wife.
The hospital says it's premature to speculate about when he'll be released.
 
The Republican served two terms as Ronald Reagan's vice president before being elected president in 1988.