Former firefighter charged with animal cruelty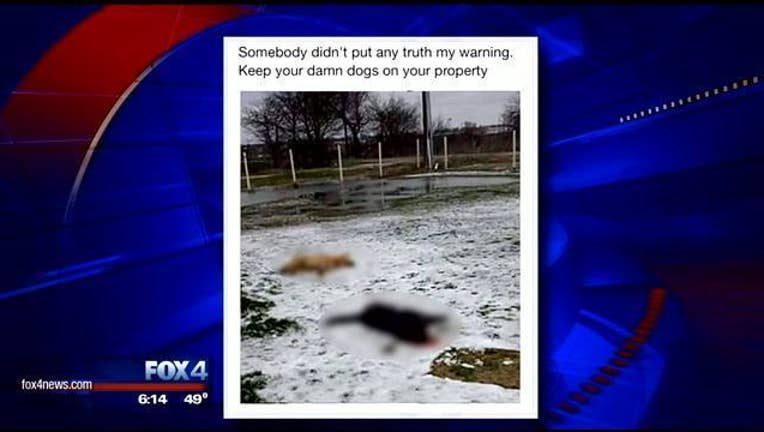 article
Animal cruelty charges have been filed against the former North Texas firefighter who posting pictures of two dead dogs on Facebook.
Timothy Conatser turned himself in at the Hunt County jail Wednesday. His bond was set at $10,000.
Conatser resigned from his position as a volunteer firefighter with the Union Valley Fire Department last week.
He allegedly shot two Labrador retrievers and then posted pictures of their lifeless bodies online. A caption under the photo reads, "Somebody didn't put any truth my warning. Keep your damn dogs on your property."
The dogs' owner told FOX 4 he never got any complaints from anyone about the dogs being a problem.