Forest Hill leaders resign over Michelle Obama ticket controversy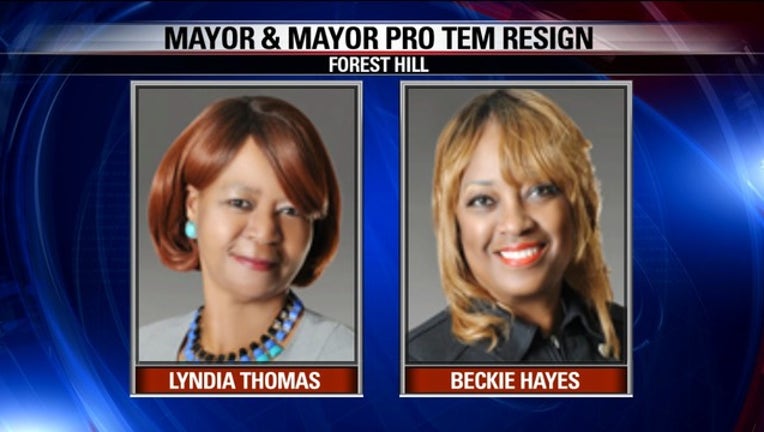 FOREST HILL, Texas - Was it city business or stealing from taxpayers? Tickets to see former First Lady Michelle Obama cost two city leaders their jobs.
The mayor and mayor pro tem of the Fort Worth suburb of Forest Hill resigned in a dispute over tickets to the event.
The Star-Telegram reported Mayor Lyndia Thomas and Mayor Pro Tem Beckie Duncan Hayes got reimbursements after buying tickets to see Obama when she came to Dallas for her book tour.
They asked for $545 and also turned in other receipts for school supplies. They were accused of misusing city funds.
The city council accepted their resignations on Wednesday.