Flight attendants protest outside DFW Airport over rest law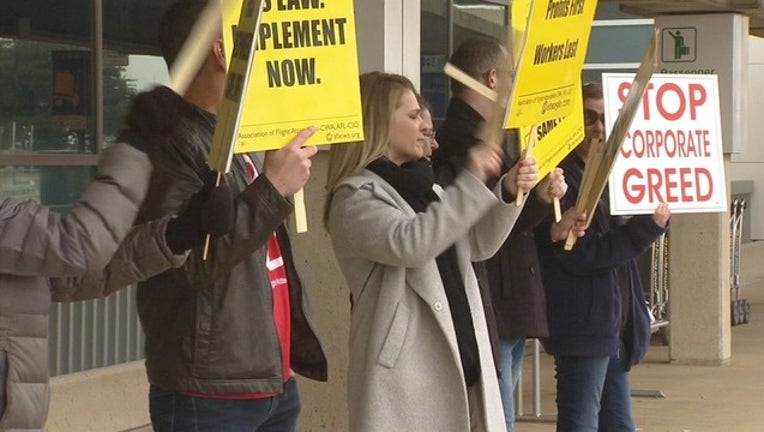 Flight attendants protested outside DFW Airport Saturday afternoon over the continuing affects of the government shutdown.
A federal law passed in October mandates flight attendants get at least 10 hours of rest between shifts.
About four months later, the workers say that law has yet to be enforced.
Flight attendants said it's good a second shutdown was averted, but now it's time for them to be treated fairly.
"For flight attendants do this day-in and day-out, and be able to go on duty for six straight days, with less than eight hours of rest each day, is a safety risk for our customers," said Richard Barrow, president of DFW AFA Envoy Flight Attendants.
The flight attendants are calling on the FAA and the Department of Transportation to enforce the law.