Five arrested for attempted murder, aggravated assault and robbery charges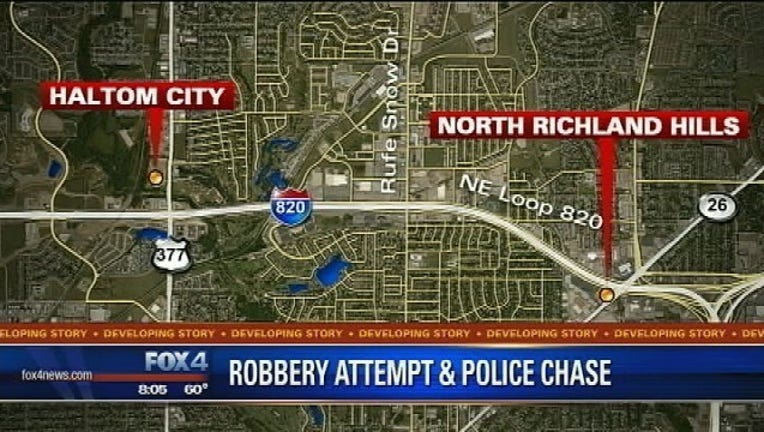 article
Five robbery suspects are in police custody after a chase in North Richland Hills.

Police received two 911 calls just after 8:00 p.m. Friday from people who were reporting robberies in Haltom City.
About two hours later, police got a call about a vehicle matching the description of the suspect's vehicle. The caller said someone inside the vehicle had fired a shot at them. That was on northeast loop 820 near the Grapevine Highway.
When the officer tried to stop the car, the driver sped off. Someone inside the car fired shots from a handgun in the direction of the squad car several times during the chase, according to North Richland Hills police.
Eventually, the suspect's car became disabled near northeast loop 820 in the area of SH 35. Three adults and two juveniles were arrested. They're being held on robbery, aggravated assault and attempted capital murder charges.
Police did find a semi-automatic handgun inside the suspect's car. The names of the suspects haven't been released.