Fire at warehouse in Fort Worth under investigation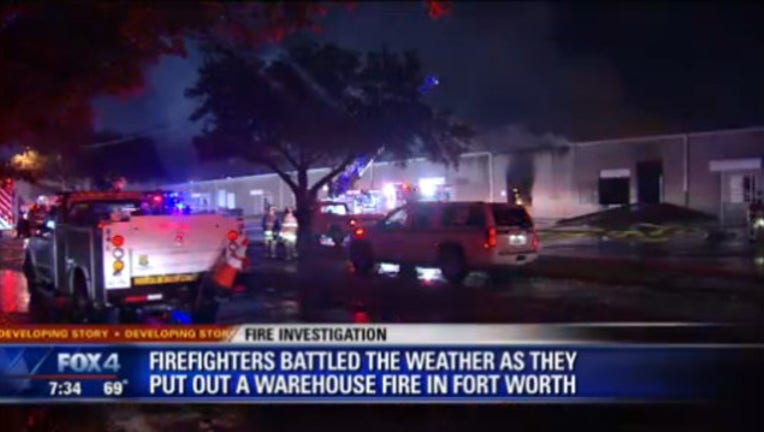 article
Crews battled the rain and wind early Saturday morning as they worked to put out a fire at warehouse in Fort Worth.  
It happened in the 4900 block of Rondo Drive around 2.25 a.m.
It started in a warehouse, and  firefighters were forced to change their approach after the flames spread to the building next door.
Hazmat crews were also called to the scene.
No one was hurt.
The cause of the fire is under investigation.