Federal judge to decide whether to allow sex expo in Dallas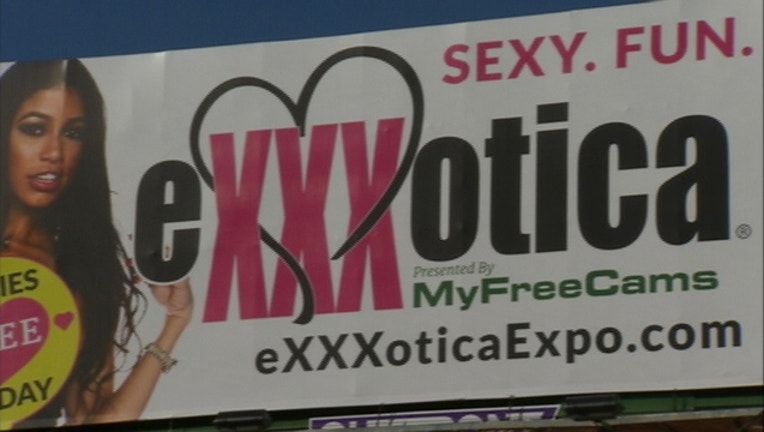 article
DALLAS (AP) — A federal judge will decide if Dallas must allow organizers of a sex exposition to again rent the city-owned convention center for an event.
U.S. District Judge Sidney Fitzwater heard arguments Monday but didn't immediately rule on use of the Kay Bailey Hutchison Convention Center. About 15,000 people attended last summer's Exxxotica event at the site.
Officials with Exxxotica sued the city, Mayor Mike Rawlings and Dallas City Council members who on Feb. 10 voted to deny use of the venue.
The lawsuit seeks a preliminary injunction, citing First Amendment protected speech, requiring Dallas to make the venue available for the porn convention.
Dallas officials say the 2015 Exxxotica event was a sex business that broke laws regulating lewd conduct, although police say officers did not witness any illegal activity. Exxxotica's attorneys said the city made those allegations only after the council approved the ban in February. Exxxotica's attorney J. Michael Murray said the city was looking, after the fact, for a way to justify the ban.
"If they wanted to put on a three-day Bible study," Murray told the judge, "they wouldn't have banned it."
Attorney Scott Bergthold, who specializes in writing and defending sexually oriented business ordinances, told the judge that the council banned the expo based on the "sexual congress" that occurred at last year's event. He said Exxxotica is a sex business and should be regulated by the city's laws that say when and where those businesses can operate.
Fitzwater had a few questions for the lawyers but gave no indication when he would rule on Exxxotica's motion for a preliminary injunction.