FBI looking for suspects in armed bank robbery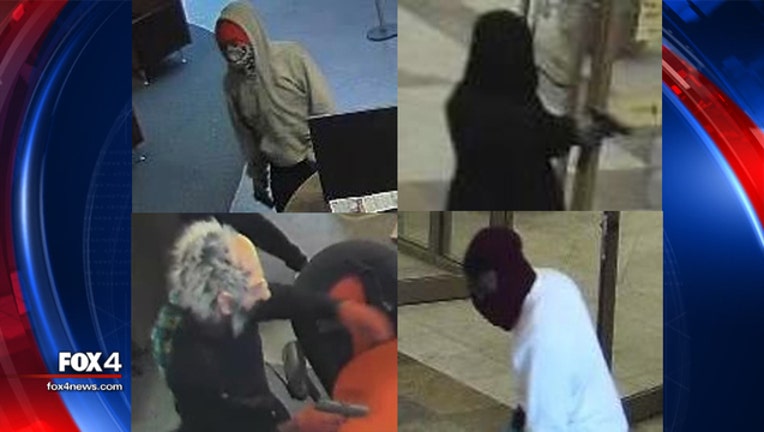 The FBI's Dallas division is searching for four suspects in a late May takeover-style bank robbery in Far North Dallas.
The robbery occurred at approximately 3:45 p.m. on May 20 at a Neighborhood Credit Union in the 13600 block of Montfort Drive.
The FBI said that four suspects entered the building and ordered everybody to get on the ground. At least three of the suspects had guns.
The suspects took property from customers. One of the robbers hit a teller in the back of the head with his gun. The suspects left the building without taking any money.
The robbers are described as black males, ages ranging from 18 to 20 years old and weights ranging from 140 to 160 pounds. One suspect wore a rubber mask that depicted an elderly white man with gray hair. The other three robbers wore bandanas or other face coverings.
The suspects also wore gloves, pants and long-sleeved shirts and hooded sweatshirts. Some carried a bag or backpack.
The FBI is asking anyone with information on the robbery to call its Dallas division at (972) 559-5000 or the North Texas Crime Stoppers at (877) 373-TIPS. Crime Stoppers is offering a $1,000 cash reward for information that leads to an arrest and conviction of the robbers.