FBI Dallas' new leader focused on battling cyber attacks, getting fentanyl off streets
DALLAS - The new head of the Dallas FBI Office is no stranger to North Texas.
"Having been born and raised and a native and growing up here in the Dallas area, it's humbling and frankly surreal to be able to lead this office," said Chad Yarbrough, the new Special Agent in Charge of the Dallas FBI Office.
Yarbrough grew up in Van Zandt County and was an IRS Criminal Division special agent before moving to the FBI.
"When you have drug trafficking in your area, and you have violence it goes hand-in-hand," he said.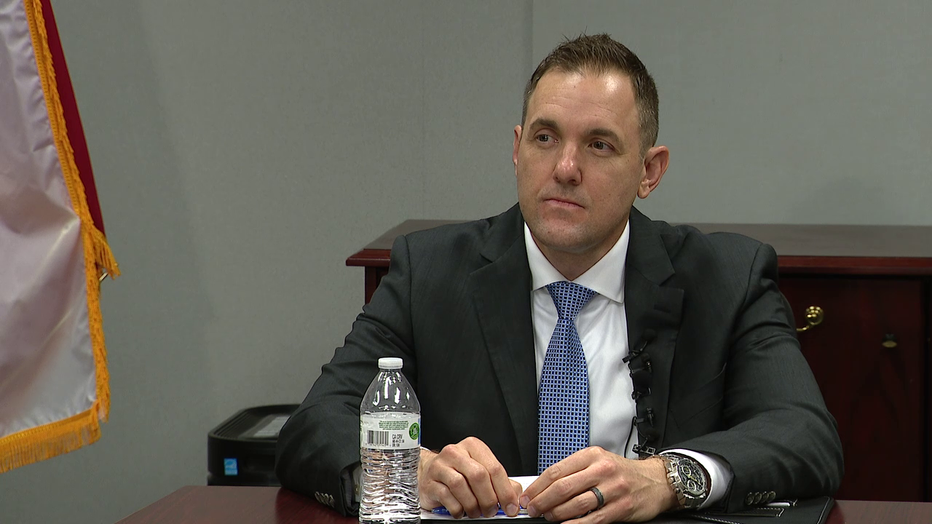 READ MORE: Texas bill would classify fentanyl overdoses as poisonings, allowing murder charges for dealers
Yarbrough acknowledges both are here and that the streets, full of dope laced with fentanyl killing Americans, are filling the cartels coffers.
"It's really all about the profit and the profit margin, and when you have a low cost of entry and low cost of production and high profitability then they are going to continue to push that," said Yarbrough.
With recent overdose cases at schools in Carrollton getting attention the FBI and drug task forces are trying to push back from the ground up.
"We are really trying to work up to the facilitators and cartels who are bringing this in to the North Texas, East Texas area," Yarbrough said.
As real as that threat is, the FBI is also dealing with threats in a virtual reality.
"China, Russia, North Korea, Iran are really our primary forces," said Yarbrough.
According to Yarbrough, China is the biggest threat to taking our research, development and intellectual property.
The popular social media platform TikTok is at the center of that right now, from Congressional hearings to states like Texas banning the app on government devices.
"You've seen all the reporting on TikTok, all I will say is that China continues to be aggressive when it comes to obtaining information on individuals in the U.S. and it's at an alarming rate," he said. "China alone is conducting operations against the U.S. and its allies and targets more than any other countries combined."
Add to that hack attacks against government agencies.
"I will tell you that everyday is a new challenge, because variants change from day to day. We have new ransomware popping up every day and again, that's why we have to stay ahead of the threat," said Yarbrough.
While there are many threats Yarbrough says the 600 agents who work in the Dallas FBI Office are dedicated.
"They get their morale and their joy out of saving a kid who is locked in a shed in North Carolina, or recovering glocks who have glock switches now converted to fully automatic that are being used on our law enforcement, or seizing thousands and thousands of fentanyl-laced pills," he said.