FBI agent testifies in Day 1 of trial for man connected to Shavon Randle's death
DALLAS - An FBI agent testified Monday about a 13-year-old murder victim whose body was found in an abandoned Oak Cliff home.
It was the opening testimony in the trial for Desmond Jones. He is one of four suspects charged in connection with the death of Shavon Randle. Randle was kidnapped and murdered in 2017. The body of her cousin, Michael Titus, was found in the same abandoned house. The FBI agent said Jones led investigators to the bodies.
Prosecutors said Randle was targeted in retaliation for a drug dispute she had nothing to do with. No one was ever charged with her murder but Jones and the other suspects are charged with engaging in criminal activity. That charge allows prosecutors to present evidence of Randle's kidnapping and murder.
Prosecutor Jennifer Falk in her opening statement that for two and a half years they've been putting together the pieces of a puzzle.
"Desmond Jones was part of the conspiracy... The criminal activity, the crew that kidnapped a 13-year-old little girl and ultimately killed her," falk said.
The 911 call from Rosenina Randle, Shavon's aunt, was played. It had her saying her daughter, LaDoris Randle, told her Shavon had been kidnapped.
"I'm really nervous cause I'm trying to see what's going on where's my niece at," Rosenina said on the tape.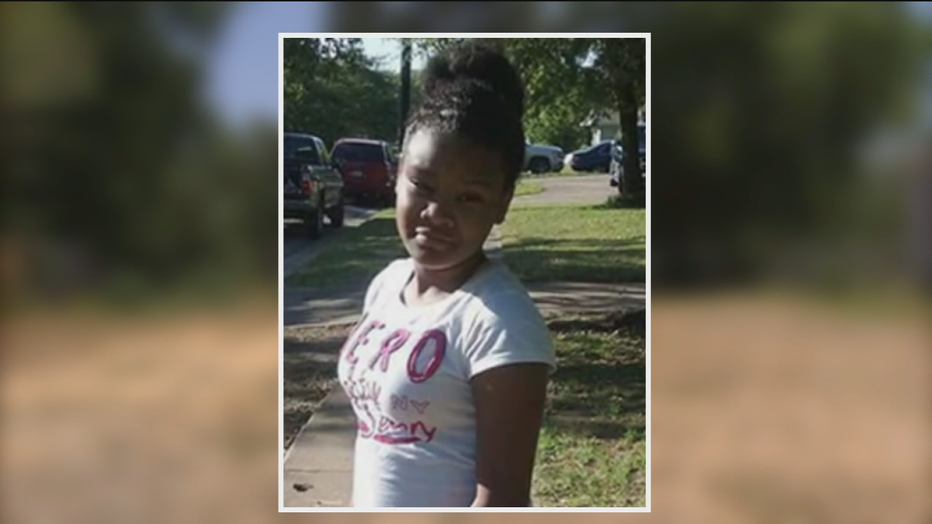 LaDoris Randle dated another figure in this case – Kendall Perkins. Prosecutors say he stole a large amount of marijuana from the crew that later retaliated against Shavon and her cousin, Titus, also found.
The bodies were found by FBI agent Michael Mahan, who testified that Desmond Jones took him to the abandoned house on June 30, 2017.
Mahan said he recorded interviews with Jones multiple times in jail. His story was inconsistent. But Jones told the agent another suspect, Laquon Wilkerson, whose street name is Chuck, killed Michael Titus because Titus had killed Shavon Randle.
Jones said his only role was lookout when Shavon was kidnapped, adding he did not see her get shot only her body.
Prosecutor Jennifer Falk questioned the FBI agent about why so many interviews with Desmond Jones
"We continued to interview him because every time we talked to him we would get more information...so more of the story," Mahan said.
Falk told the jury the only thing consistent about Jones was his inconsistencies. She said he lied and lied and lied before coming up with something semi-close to the truth.
The prosecutor believes no one will ever really know who killed Shavon, because those who know the truth are either dead or have skin in the game.
Related