Father chops off hands of teen who allegedly raped his baby daughter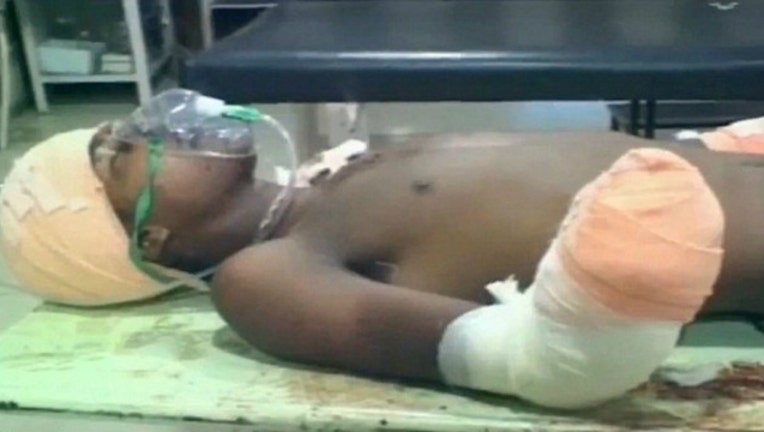 article
A father in India took justice into his own hands after a teenager allegedly raped his baby daughter. The 17-year-old was accused of molesting the seven-month-old baby in 2014 after the child's mother allegedly caught the teen in the act.
Just after the teen's court hearing on April 19, the girl's father, Parminder Singh, 25, claimed he was going to forgive him and accept an out of court settlement. He offered to drive the boy home to the village where they both live, Kotli Ablu, on his motorbike. Along the way, however, Singh stopped the bike and attacked the teen. He beat him badly, tied him to a tree and chopped off his hands with a machete. Singh then fled the scene, leaving the teen abandoned near a canal in agony.
"Locals alerted police and we rushed to the spot. We picked him up, his hands, and took him to the hospital," Swapan Sharma, a senior police officer, told AFP by telephone. "There is nothing below the wrists now."
Sharma said they are currently looking for Singh, who has apparently gone on the run. They will charge him with attempted murder.